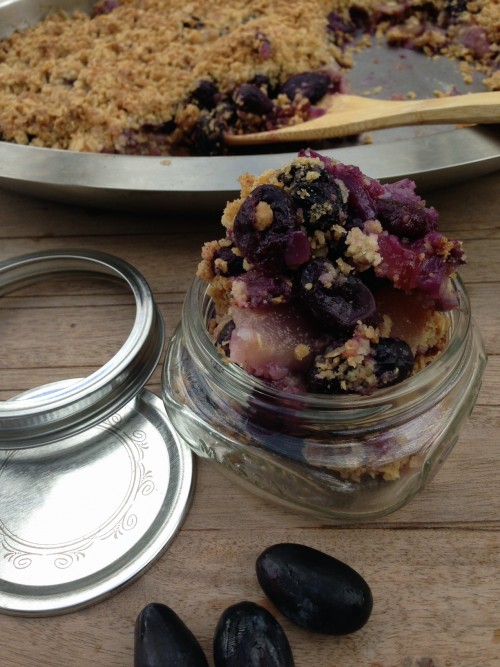 Sunday was the first day of fall and a pear dessert crisp was the first thing that came to my mind. I love all pear desserts whether they are poached with wine or in a yummy pie. Being known as the "crisp" queen, among my kid's friends I began making them many years ago for every season. They're fast and delicious and they serve a large crowd. Recently, Melissa's Produce sent me a box of Muscato grapes. I poached them in olive oil for the fig fest and they had the flavor of a rich glass of wine. I wanted to use them up so I added them to my pear crisp and oh my! What a treat. A tip: you can't go wrong when you blend seasonal fall fruits together. I hope you enjoy my first fall crisp of the season.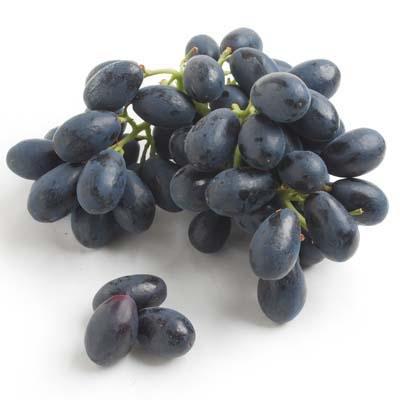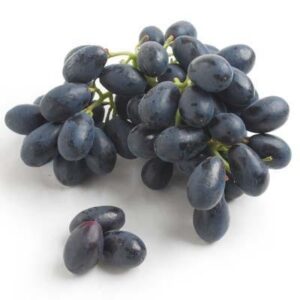 Black Muscato Grapes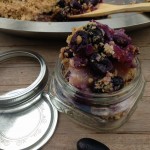 Pear and Muscato Grape Crisp
Pears means fall and so are dessert crisps. I combined two fall ingredients, pears and muscato grapes, and they make perfect companions. Use any beautiful dark grape for a contrast and a deeper flavor to your dish.
Ingredients
Topping
1

cup

old fashion oats

1/2

cup

all-purpose flour

1/2

cup

packed brown sugar

1/2

teaspoon

cinnamon

1/4

teaspoon

salt

1

stick unsalted butter, chilled and cut into small cubes
Filling
6

large ripe pears, peeled, cored, and cut into 1-inch pieces. (cups)

1

tablespoon

cornstarch

1/4

teaspoon

nutmeg

2

bunches of Muscato grapes - 4 cups
Instructions
Preheat the oven to 350 degrees.

Butter a 12 x 8 baking pan.
Topping
Mix the oats, flour, brown sugar, cinnamon and salt in a food processor.

Pulse for 30 seconds to blend. Add the butter, and pulse until blended.
Crisp
Place the pears, grapes, sugar, cornstarch and nutmeg in a large bowl and gently stir to combine.

Spread in the buttered dish.

Add the topping.

Bake in the center of the oven until golden brown, about 35 minutes.

Let rest for 10 minutes.

Serve warm.
Muscato grapes are from California, and in season from July-September. They have a very complex flavor which is why I must use up every single grape that I was shipped. To learn more about them please visit Melissa's page on Muscato Grapes.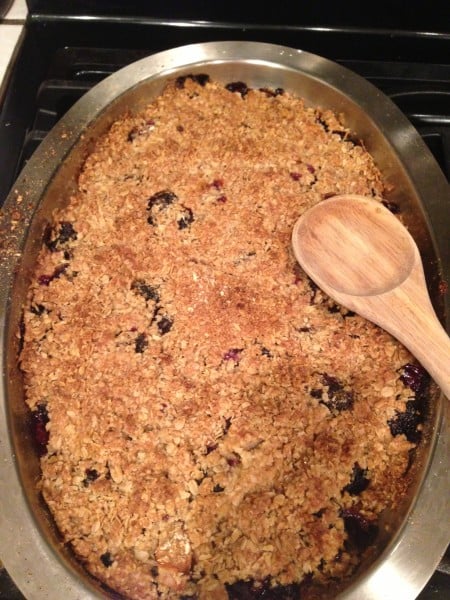 I do love a warm gooey fruit dessert!
Here are a few more fruit favorites in my collection:
Apple Strudel with Raisins or Cranberries
Enjoy the Season!
Mary 
© 2013 – 2022, Mary Papoulias-Platis. All rights reserved.