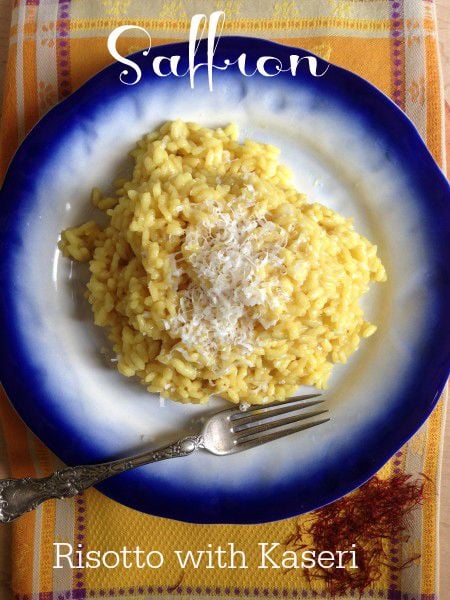 Not to long ago at one of our monthly group meetings, food blogger Laura Bashar handed out packets of beautiful saffron. Of course the most common dish I would know is paella, but I have chosen risotto – only because I just love making a big pot of steaming hot Arborio rice. Planning ahead and making stocks on the weekends to freeze for quick weekday meals, helps with time spent in the kitchen. But of course, store-bought stocks work just fine.  You can turn quickly to my fresh vegetable stock recipe and whip up a fresh batch by just using what you have on hand; carrots, celery, onion, and parsley.  I chose to add Kasseri because I just love it's saltiness, but traditionally it's made with Parmesan. Risotto is what I turn to for weeknight meals enjoyed with a fresh green salad!
Arborio rice can be purchased online at Lungberg Farms.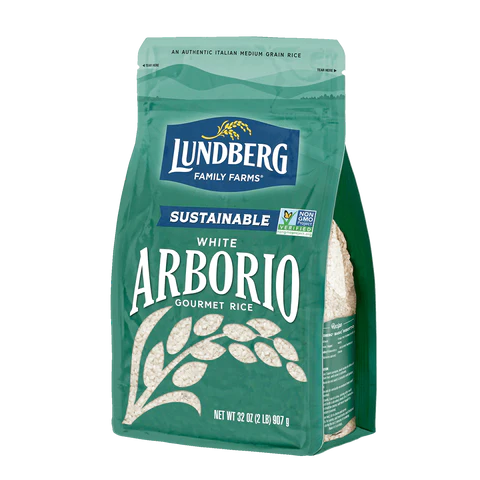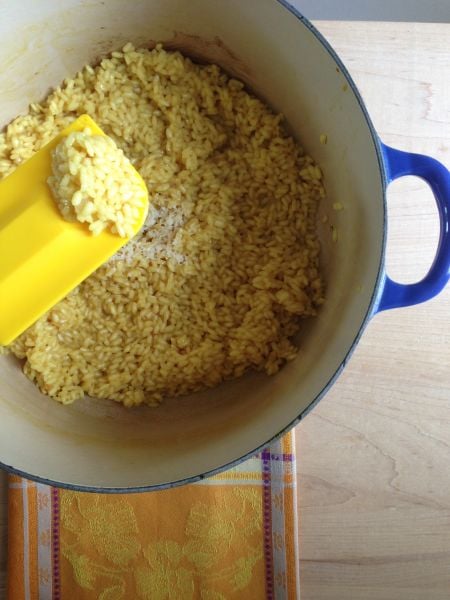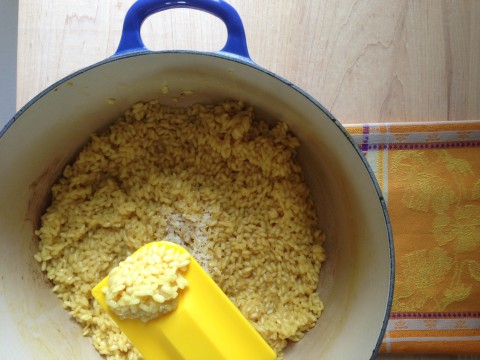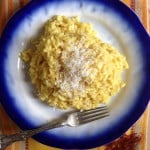 Saffron Risotto
Try adding saffron to this risotto for a savory floral taste for your family table. I added Greek Kasseri cheese, but traditionally Parmesan is used.
Ingredients
2 1/2

cups

stock, vegetable or chicken

1/4

teaspoon

saffron threads

2

teaspoons

olive oil

1/2

cup

diced onion

1 1/4

cup

Arborio rice

1

cup

white wine

1

tablespoon

up to 1/4 cup grated Greek Kasseri or Parmesan Cheese
Instructions
Bring the stock to a simmer in a medium saucepan. Add the saffron and steep until the stock takes on a deep color.

Strain the stock and keep warm.

Heat the oil in a medium stockpot. Saute the onion until soft.

Add the rice to the onion and saute until the rice is coated with the oil.

Stirring over medium heat, add the stock in three batches, making sure the liquid has absorbed after each addition.

Add the wine with the final addition of stock.

When the rice is ready, the rice should be creamy and firm to the bite.

Remove the rice from the heat and stir in the Kasseri or Parmesan cheese.

Serve immediately.
When preparing for risotto have all your ingredients ready beforehand – once you get cooking you won't have time to stop and measure or grate.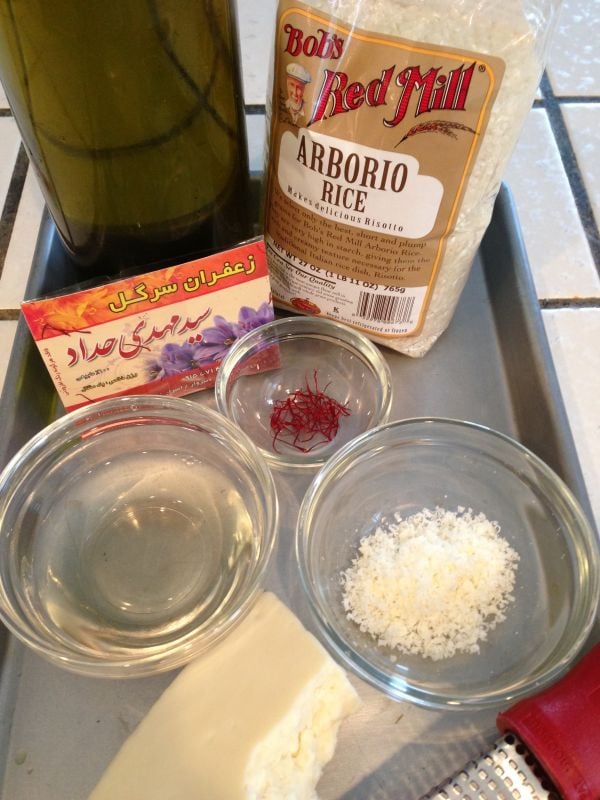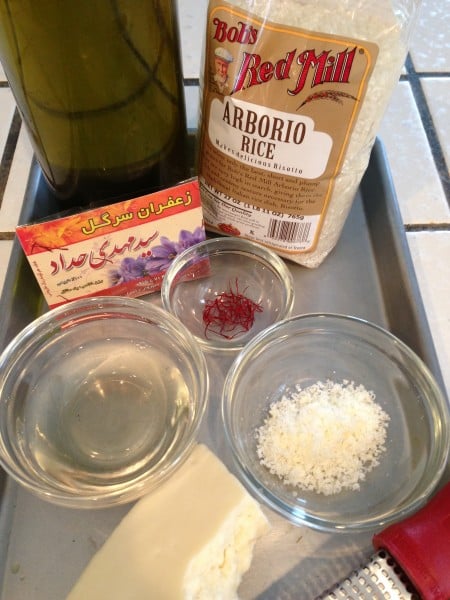 Try and use a heavy bottom pot so you don't burn the risotto, or lower the heat and watch it carefully!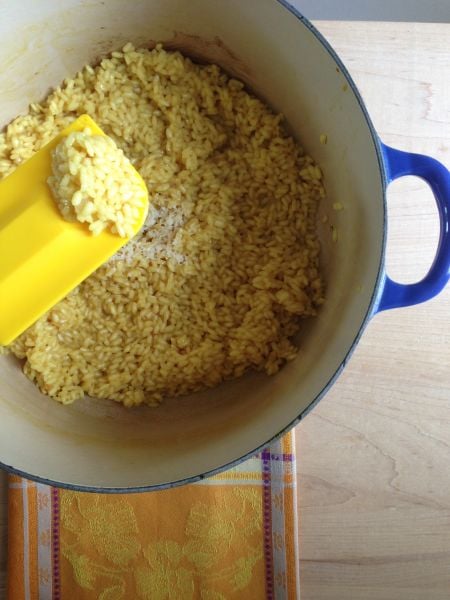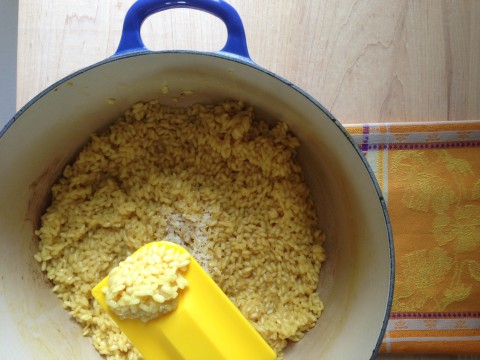 To finish cooking the risotto, place the rice in a saucepan, add the final addition of stock and wine, and stir in the Parmesan or Kasseri cheese. Serve immediately!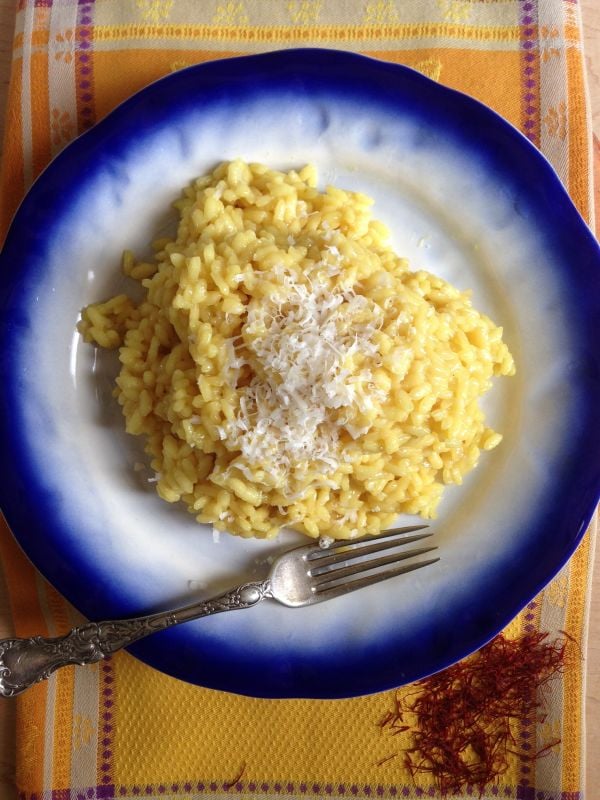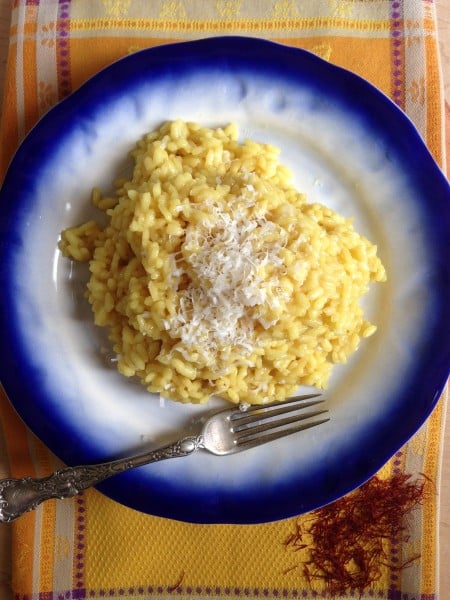 Head over to my blog and check out my many risotto recipes:
Avocado Risotto with Lime and Olive Oil
Spring Garden Vegetable Risotto
Pumpkin and Pancetta Risotto with Parmesan
Many Happy Meals,
Mary 
© 2013 – 2022, Mary Papoulias-Platis. All rights reserved.