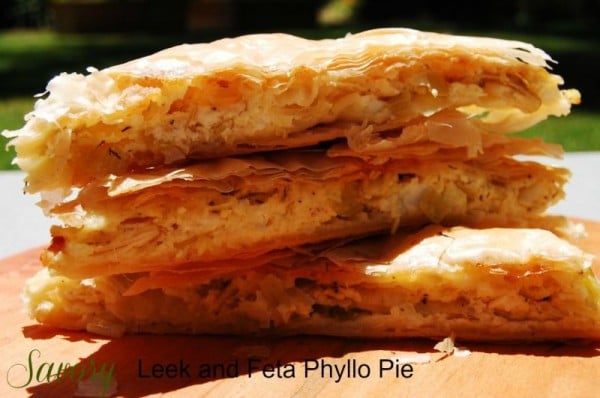 This savory leek and feta pie is one of many recipes that has been passed down in our family for many generations. It has the texture of a quiche with phyllo dough wrapped around it. If you cut this in smaller pieces 5×6, it makes a wonderful appetizer. But for a main dish, cut the pie in larger pieces about 3×4 inches.  As a caterer this special dish is one of my top three requested recipes!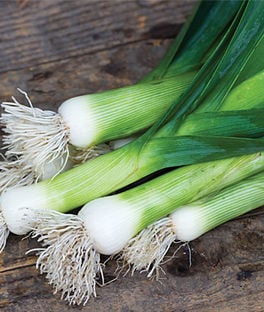 Make sure when buying leeks they are green from top to bottom. No, brown leaves please!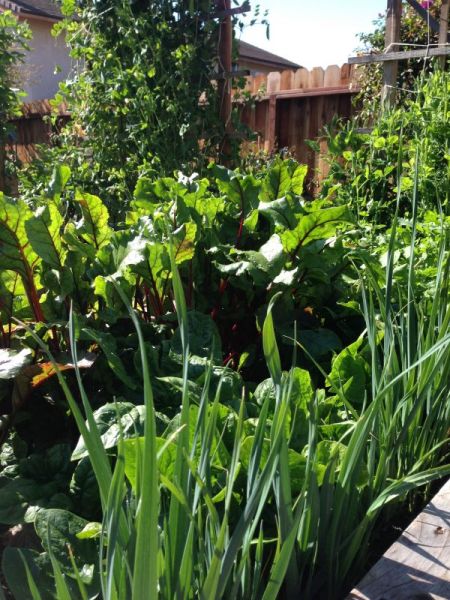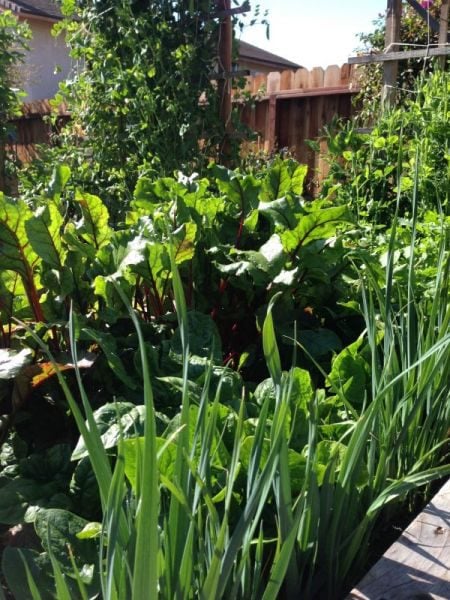 If you have a chance to grow leeks they are easy, and so much more flavorful!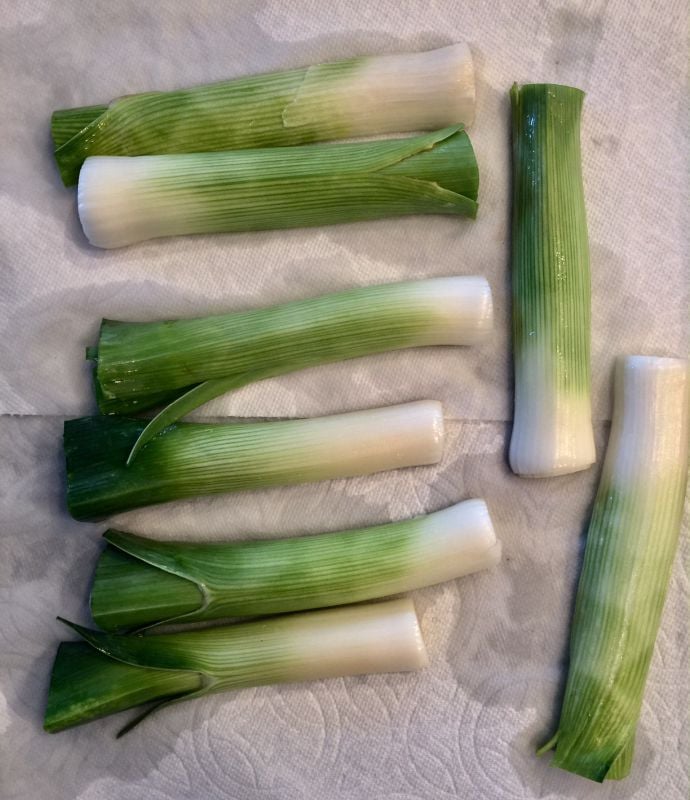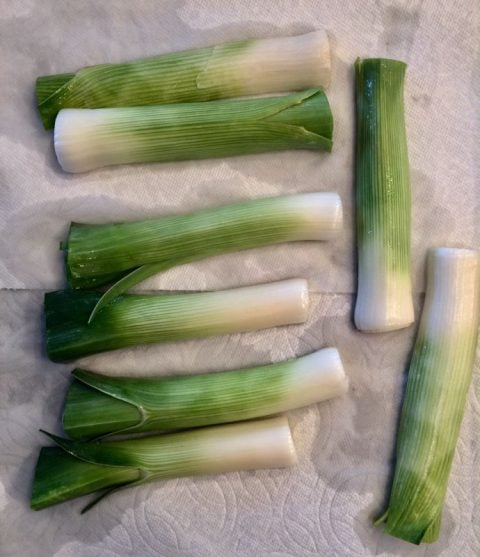 Wash your leeks carefully, they are full of dirt. Cut down to the tender part of the green. The rest of the greens you can save and make stock or add to your soups.

Savory Leek and Feta Phyllo Pie
Enjoy this flaky and savory phyllo pie stuffed with leeks and feta, a winning combination.
Author:
Mary Papoulias-Platis
Recipe type:
Appetizer or Side Dish
Ingredients
3½ - 4 pounds of leeks,white and light green only, chopped
1 pound feta,crumbled
5 eggs, lightly beaten
1-2 teaspoons dried dill or 3-4 teaspoons fresh dill
½ cup extra-virgin olive oil
½ teaspoon of salt
¼ teaspoon of pepper
1 pound of phyllo dough, defrosted
1 pound of butter,melted
Instructions
Pre-heat oven to 350 degrees.
Place the first 7 ingredients in a medium bowl and mix gently.
Butter the bottom of the sheet pan, or large lasagna pan.
Layer ½ of the pound of phyllo onto the bottom of the pan, buttering each phyllo layer.
Place and evenly spread the filling in the pan.
Layer the remaining ½ pound on top, buttering each layer.
Score the top of the phyllo to the desired size.
Bake for 1 hour until golden brown. Let sit for 20 minutes before serving.
Notes
For 12 or 24 pieces: Cut your pie in 3x4 square pieces for 12 , and cut again diagonally for 24 pieces. For 30 or 60 pieces: Cut your pie in 5x6 square pieces, for 30, and cut again diagonally for 60 pieces.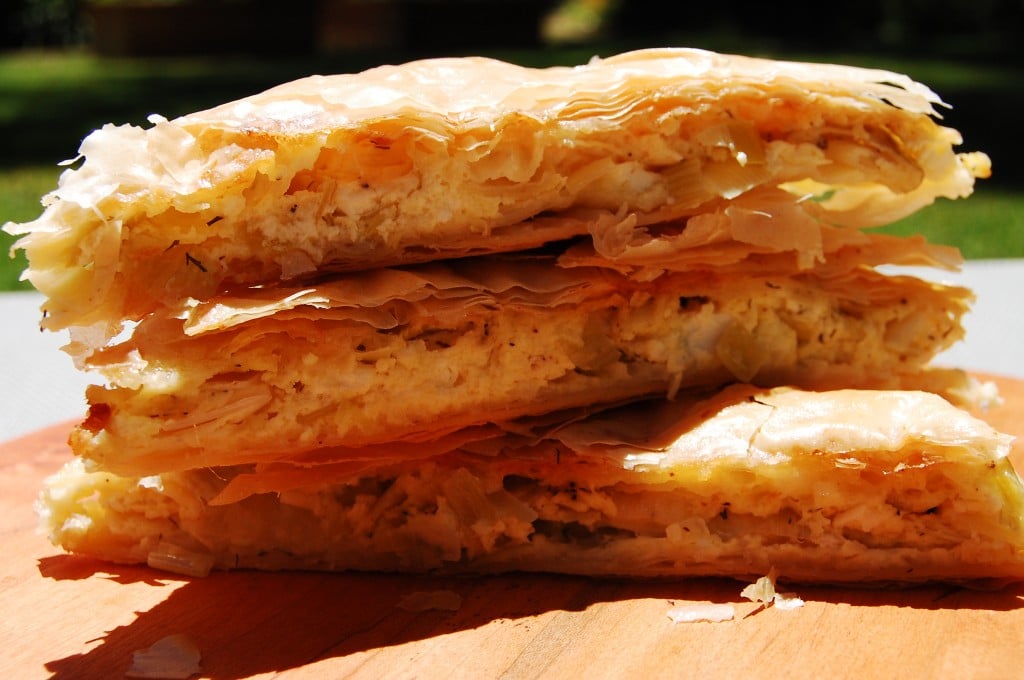 Enjoy my recipe!
Mary
© 2010 – 2019, Mary Papoulias-Platis. All rights reserved.