Fridays have come and gone, and I'm finally back to give you a refreshing new recipe for Feta Friday. I know everyone loves pesto, especially if it's warm and garlicky. Spinach and feta are a match made  in heaven. Spinach is a very common staple in my kitchen and why not! I have made these puffed balls (called profiteroles) before many times as a dessert. But, having so many herbs in my garden, I decided to try them as an appetizer. Instead of stuffing the inside which is traditional, I just cut them in half and sandwich them with pesto. If you can serve these warm, the puffs begin to ooze out with feta and spinach with each and every bite.

Spinach Pesto with Feta Puffs
For a warm appetizer that will make your guests and family happy you can quickly whip these up for all to enjoy.
Author:
Mary Papoulias-Platis
Cuisine:
California Greek
Ingredients
1 cup whole milk
½ cup butter
¼ teaspoon salt
1 cup flour
4 large eggs
½ cup crumbled feta
1 egg for egg wash
Pesto
½ bunch spinach
½ cup Greek basil
3 cloves garlic,chopped
¼ cup chopped walnuts
¼ cup grated Parmesan cheese
⅓ cup extra virgin olive oil
pinch of pepper
Instructions
In a 2 quart saucepan heat the milk, butter, and salt, until it comes to a boil.
Remove from the heat and with a wooden spoon vigorously stir in the flour all at once until mixture forms a ball, and leaves the side of the pan.
Add the eggs, one at a time.
Beat after each addition until smooth. Stir in crumbled feta and cool slightly.
Preheat oven to 350 degrees.
Lightly grease a sheet pan or line with parchment paper.
Drop batter in small 11/2 inch balls.
Make the egg wash by beating the 1 egg with 1 tablespoon water or milk. Brush on balls with wash.
Bake for 15-20 minutes until golden brown. Transfer to a wire rack to cool.
Pesto Filling:
Place the spinach, basil, garlic in a food processor and process.
Add the cheese and walnuts and process until finely chopped.
With the motor running add the olive oil and pepper.
Slice each ball in half and spoon in pesto, cover with top.
Serve warm.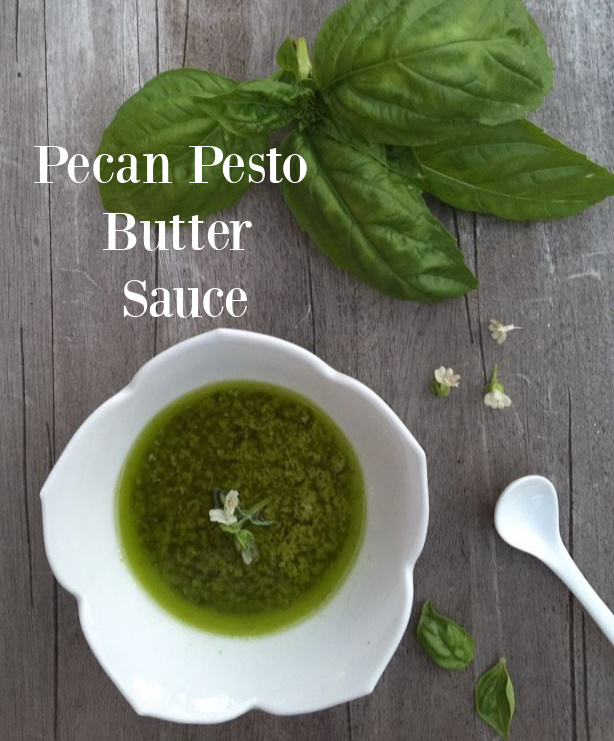 Pecan Pesto Butter Sauce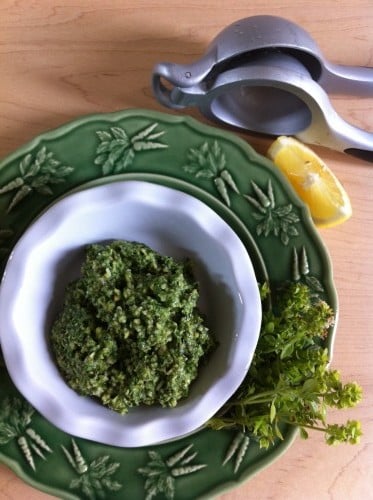 Fresh Pesto Three Ways
If you garden don't forget to plant herbs and greens to make your own pestos!
Mary
© 2014 – 2020, Mary Papoulias-Platis. All rights reserved.