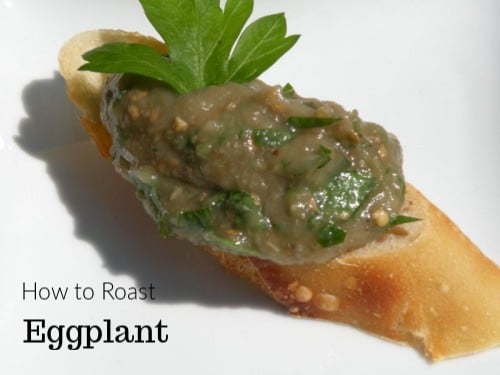 Roasted Eggplant Dip Instructions
Use this Cooking Technique with : The Roasted Eggplant Dip
Supplies you will need:
One sheet pan
A silpat, wax, parchment paper or just oil the pan.
A food processor, blender,or a bowl with a potato masher, or a mortar and pestle
Measure all your ingredients for the recipe.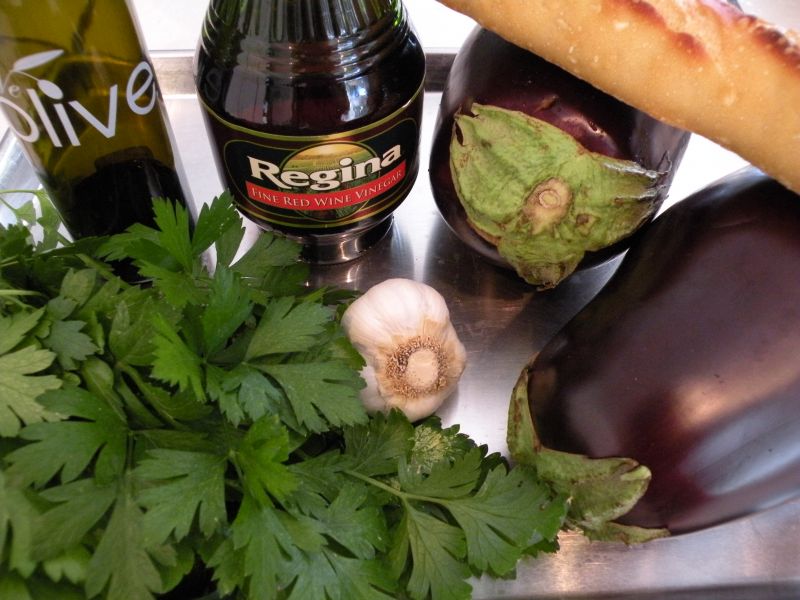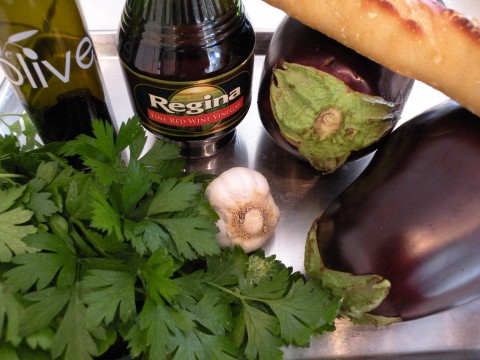 Wash and cut the eggplant in half and place on sheet pan.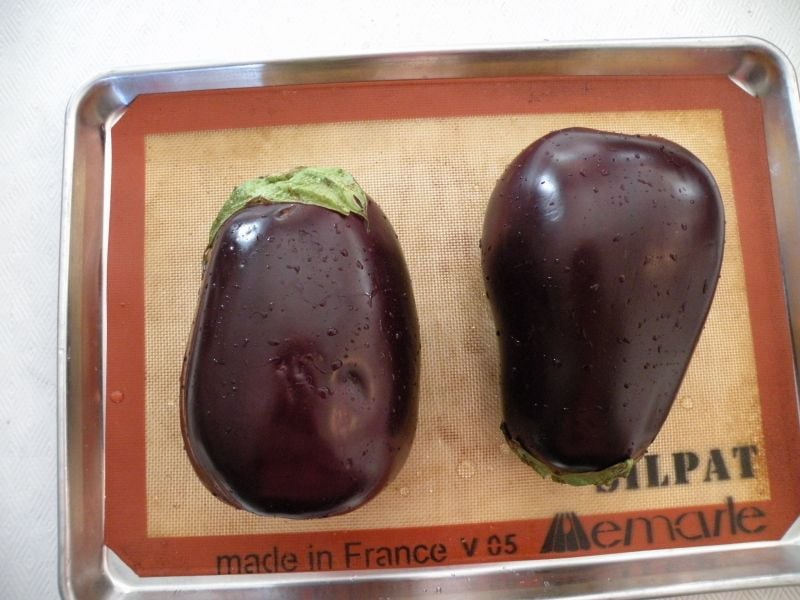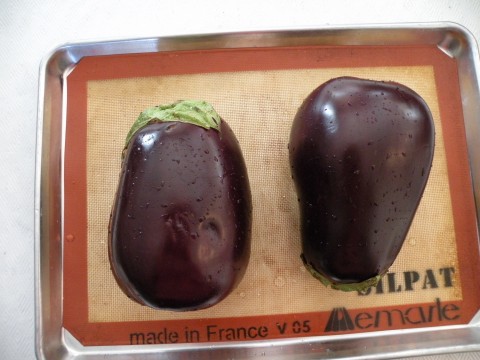 Roast eggplant in oven until softened.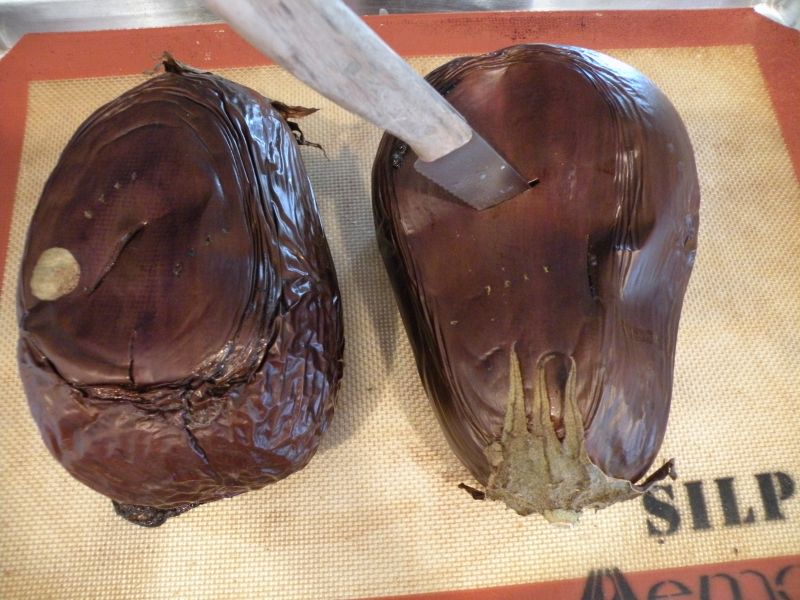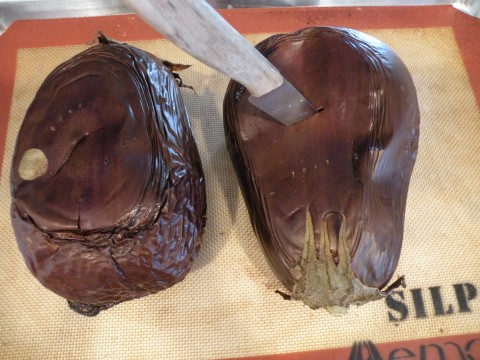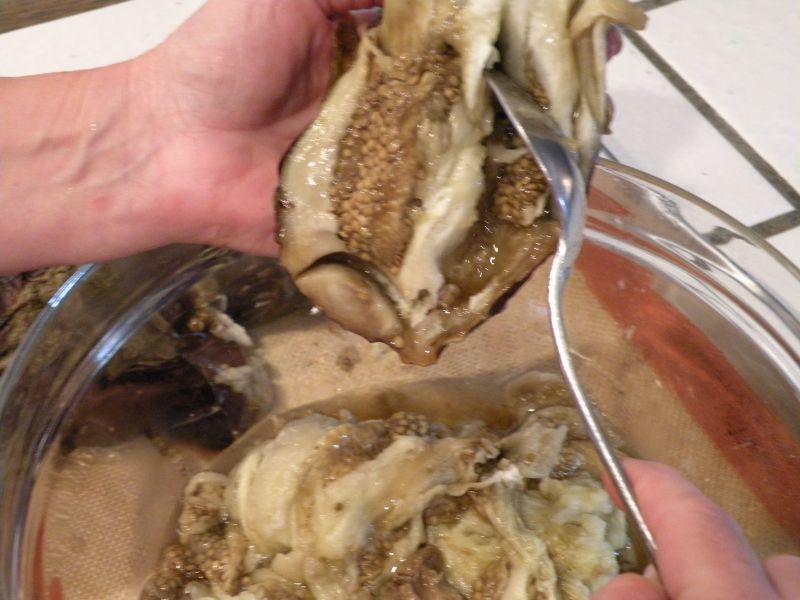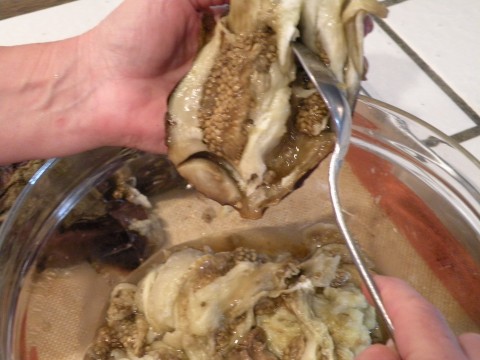 Cool slightly and scoop out pulp.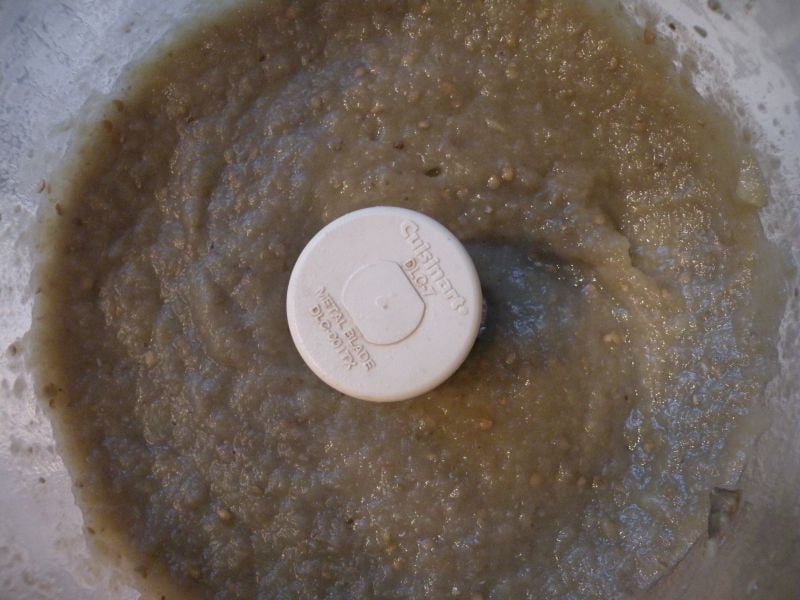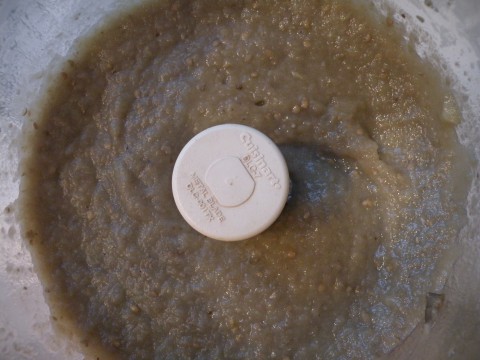 Place in food processor and add all the ingredients, except parsley.
Process until smooth.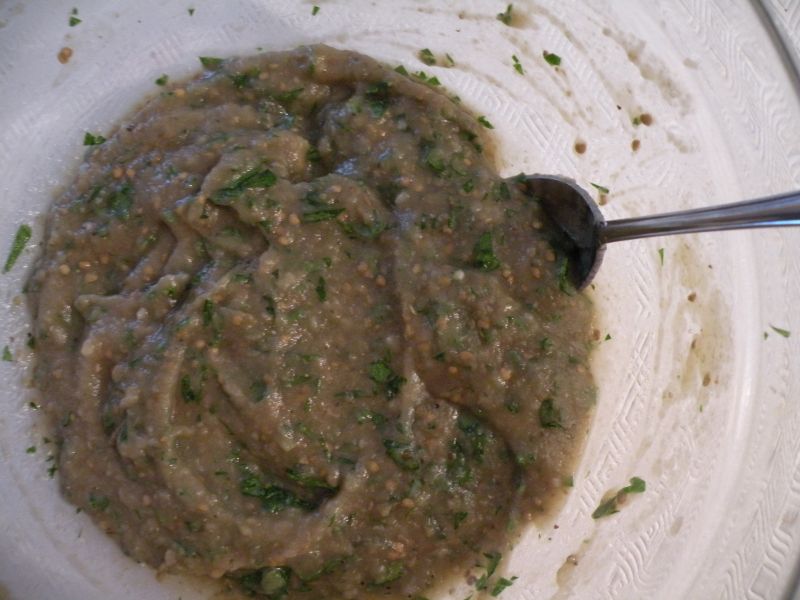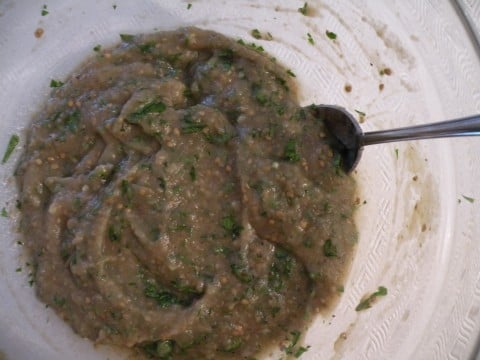 Place in bowl and add parsley. Check once again for seasonings.
Note: This can be made ahead of time and refrigerated several days ahead.
You may want to try my other eggplant recipes:
Eggplant Rounds Topped with Vegetables
Eggplants are my favorite plants to grow in my summer garden. I try and find several varieties at the garden store, as they all taste a bit different.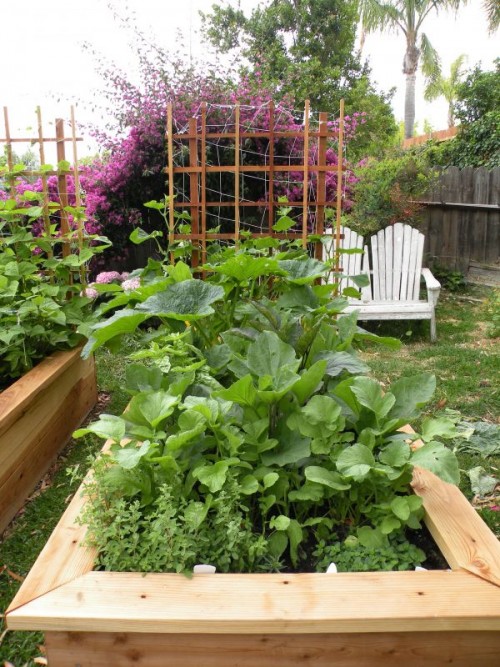 Enjoy my recipes, 
Mary
© 2010 – 2020, Mary Papoulias-Platis. All rights reserved.