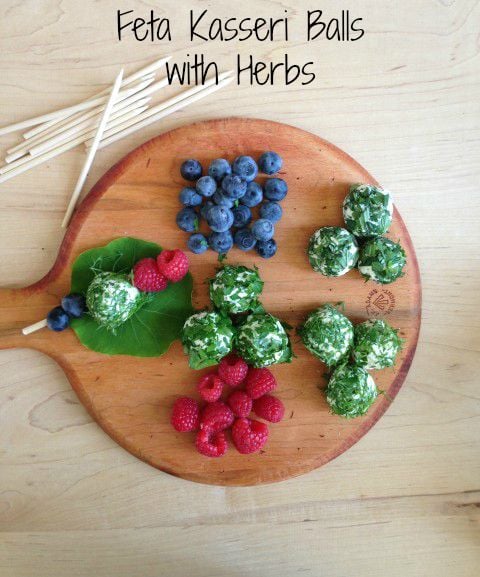 These Feta Kasseri Cheese Ball are the bomb! One bite and you're sold. The fact that there are three cheeses in these lovely bites, you will be asking for more. Adding freshly chopped herbs makes them more delicious and fresh tasting. Herbs play an important role in the Greek Cuisine, and fresh is always best! The four Greek herbs to plant in your garden are oregano, parsley, dill, and mint. I wanted a quick appetizer, so I reached out to these herbs in my garden and a cube of feta.  These colorful balls can be prepared ahead of time, wrapped and refrigerated, and dipped in the herbs before serving. The balls can also be skewered for a festive presentation. Serve these with fresh berries, melon slices, or  your favorite vinaigrette.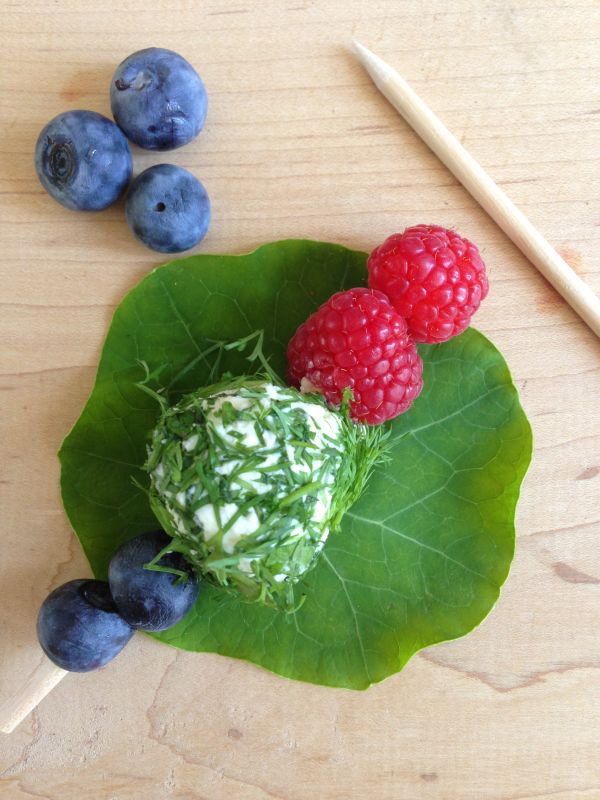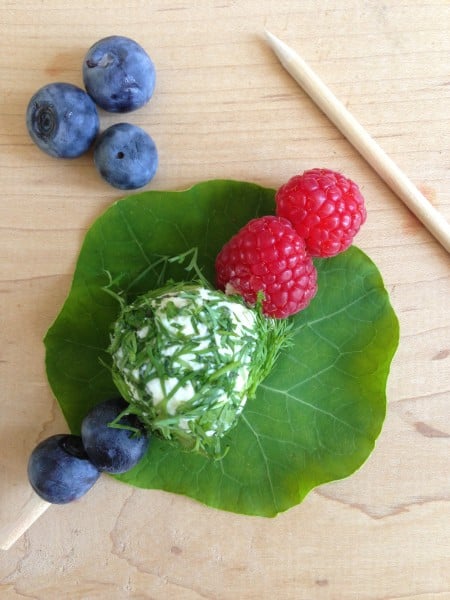 Fresh leaves are used from my garden. Make sure no sprays are used on edible flowers and they are organic.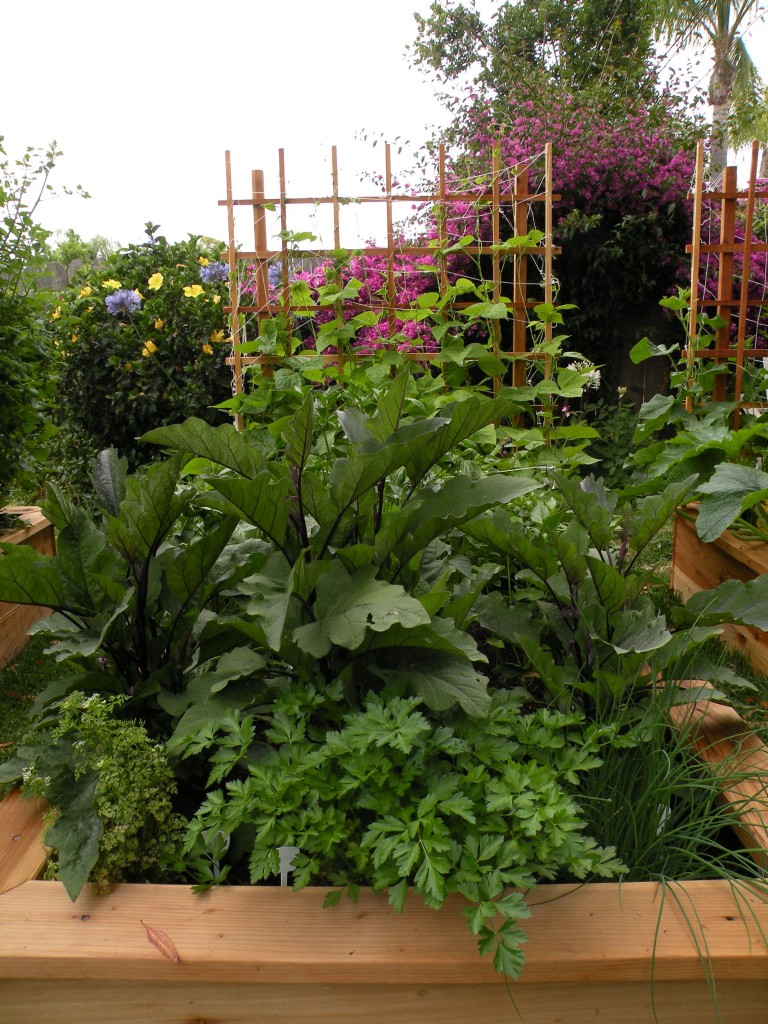 Here in my garden boxes I grow flat leaf parsley, eggplant, green peppers, and climbing green beans. You can use  herbs in so many dishes to heighten the flavor of any dish.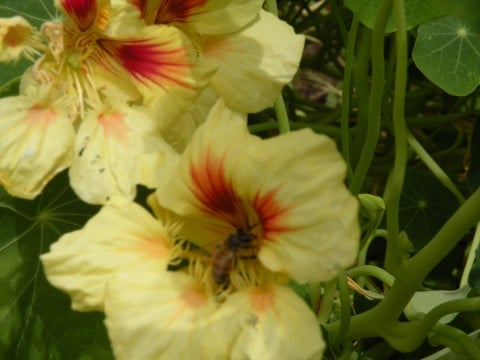 Organic edible flowers such as these nasturtiums, are added to many appetizers and salads.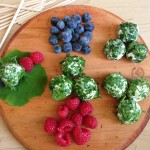 Feta-Kasseri Cheese Balls with Fresh Herbs
Greek herbal cheese balls with fresh herbs and fruit make a perfect appetizer for your next luncheon or dinner party.
Ingredients
1

cup

crumbled Feta cheese

3/4

cup

Kasseri cheese, finely grated

2/3

cup

cream cheese, room temperature

2

garlic clove, crushed

1/2

cup

lemon juice

Zest of 1 lemon

2

teaspoons

fresh parsley, finely chopped

2

teaspoons

fresh mint, finely chopped

1/4

cup

each of fresh parsley, mint and dill for garnish

Various berries, melons or citrus

melons, or citrus.
Instructions
In a medium bowl, mix together Feta, Kasseri, cream cheese, until smooth. Stir in garlic, lemon juice, lemon zest, parsley and mint.

Roll the cheese into 1-inch round balls. Chill at least 1 hour.

Divide in thirds and roll the balls in each herb and serve with berries, melons, or citrus.
Recipe Notes
For a party skewer the balls with fresh fruit.
 You can skewer the cheese balls for an easy party appetizer. These are on edible nasturtium leaves. And serve with fresh fruit and bread slices.
Other appetizers can be found here:
Phyllo Cheese Triangles "Tiropetes"
Greek Herbal Meatballs – Keftedakia
Stufffed Grape Leaves Dolmathes with Rice or Quinoa
Party on my Friends,
Mary
© 2013 – 2022, Mary Papoulias-Platis. All rights reserved.