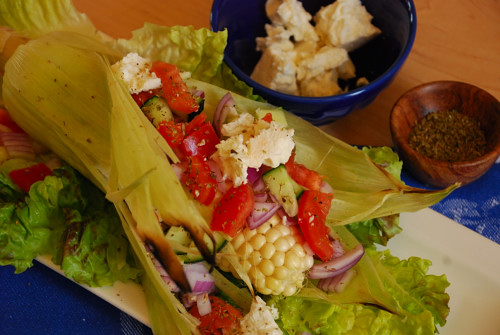 Try this new and fresh idea for your next Feta Friday party! Set up this BBQ Corn Bar for any occasion, and let everyone make their own individual corn salad. With every mouthful of these Mediterranean fixings your guests will be soon shouting out OPA's. Keep in mind to check your refrigerator and vegetable bin for more idea; shredded carrots, sliced celery, radishes, fresh herbs, pickles… or your pantry for a can of garbanzo beans.
Prepare my Greek Herbal Dressing and you have a quick and delightful dressing for your make-your-own-corn bar.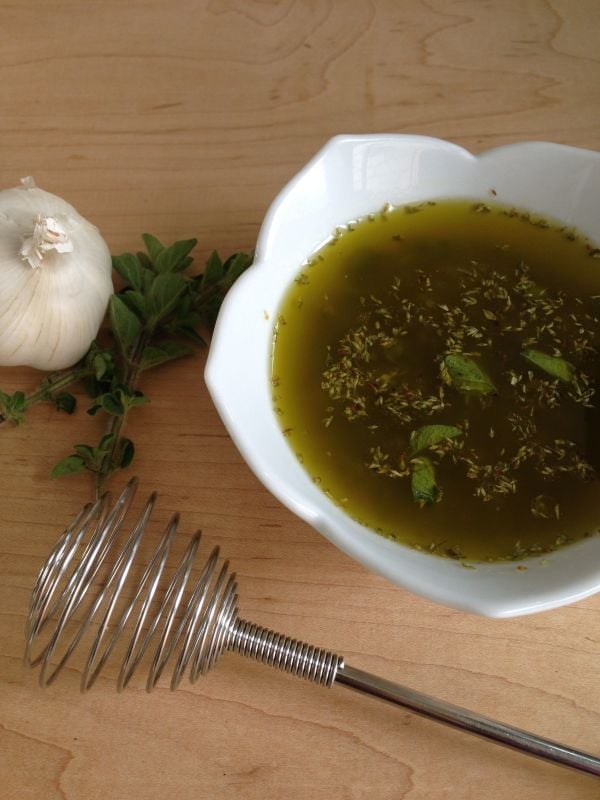 Fresh BBQ Corn with Feta Salad Bar
Set up this Greek fixing salad bar and get rave reviews as your guests make their own BBQ corn combo.
Author:
Mary Papoulias-Platis
Ingredients
6 corn on the cob with husks
2 tomatoes,seeded and chopped
2 cucumbers, coarsely chopped
1 red onion, finely chopped
1 head of lettuce, chopped
2-3 tablespoons dried Greek oregano
1 - 8 oz. package of Greek feta cheese,crumbled
Instructions
Peel back one or two strands of the husk to clean out corn strands,. Discard.
Replace the husks to protect the corn.
Place the corn on the BBQ and cook for 10-15 minutes, rotating the corn until slightly charred.
While the corn cools make all the fixings.
Prepare all the remaining ingredients and place in small bowls.
In a large bowl or platter display the cooked corn.
Set the dressing of your choice in a separate bowl and arrange alongside the corn.
Set your table with all the fixins and your ready to go! Provide paper plates and tongs for all the toppings and you're all set!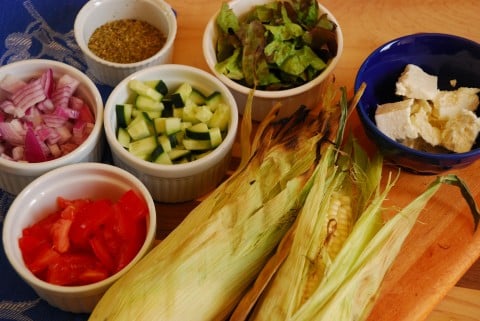 Hope your party is a big success!
Mary
© 2013 – 2020, Mary Papoulias-Platis. All rights reserved.