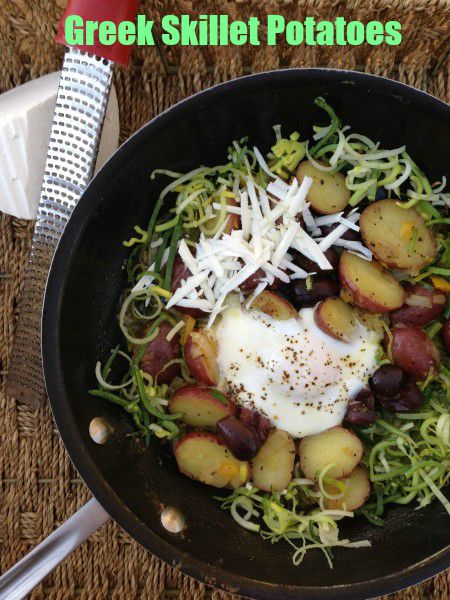 Skillet potatoes are my favorite when it comes to a home-styled breakfast for my family. The boys often need a heavy but healthy meal to get their day started, so this is my go-to breakfast starter for them. Baby Ruby Gold potatoes will save you time as they cook up quickly in the skillet along with the pre-sliced and washed leeks. Adding an egg or two provides them the protein they need to start their day. Greek olives are always in my refrigerator which was added for their saltiness.  With a touch of white Mythira Greek cheese, it adds a balance to the dish. You can use any hard cheese as a substitute for this recipe, but after all this is a Greek Blog.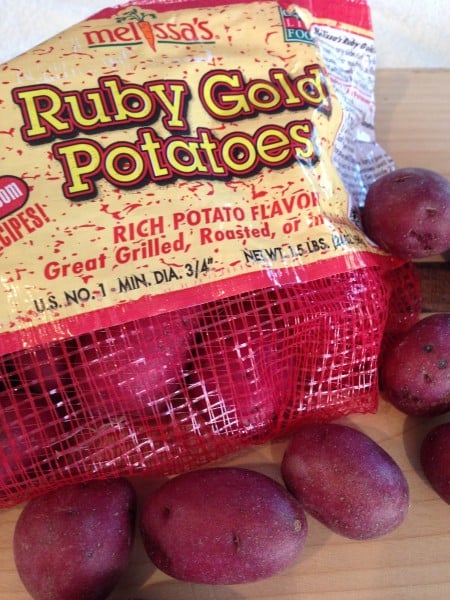 The skillet potatoes can be served for breakfast or brunch. Both vegetables were sent to me from Melissa's Produce.  If you're looking for Mediterranean produce, they offer many varieties of vegetables and fruit.  Thank-you Melissa's for excellent quality and tasty fresh produce.
At the supermarket, I look for long slim leeks, with a long white  bottom end. Try growing them in your garden, they have an incredible strong but sweet flavor.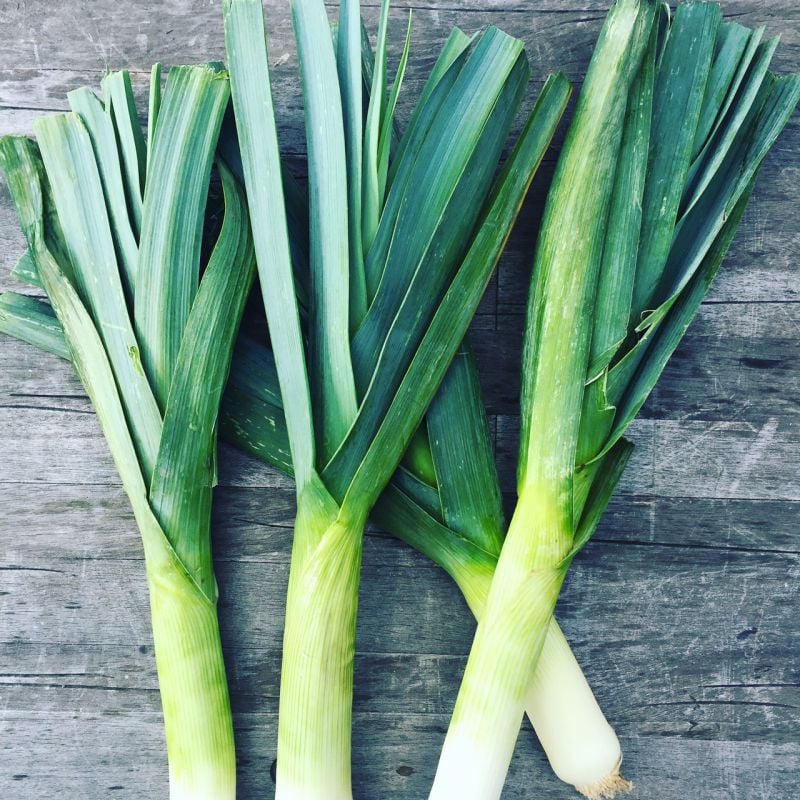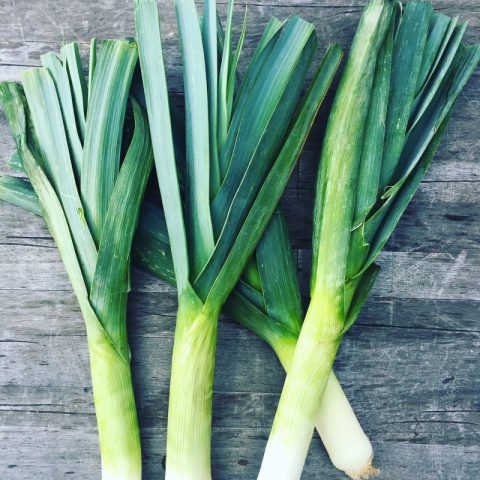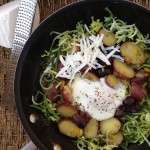 Greek Skillet Potatoes with Eggs
Make your egg dish complete with baby potatoes and leeks with a Greek twist, with the addition of olives and Myzithra cheese.
Ingredients
1

1.5 lb.

bag of Baby Ruby Gold Potatoes

1

6 oz.

bag of Melissa's ready to cook leeks, or 2 fresh leeks, cleaned and chopped

1

green pepper. diced

4

eggs

2

tablespoon

olive oil

2

tablespoon

butter

1/2

teaspoon

salt and 1/4 teaspoon pepper

1/2

cup

shredded Myzithra Greek cheese
Instructions
Wash and cut potatoes in half.

In a large skillet add olive oil, butter and potatoes.

Over medium heat cover and cook potatoes until tender.

Add water, 1/4 of a cup at a time to prevent sticking or burning.

Remove cover and add leeks, green pepper, salt and pepper, and additional butter if needed.

Cook vegetables until soft.

Crack 4 eggs carefully over potato mixture.

Add a bit of water if needed, cover and lower heat to a medium-low heat until eggs are cooked.

Add cheese and serve.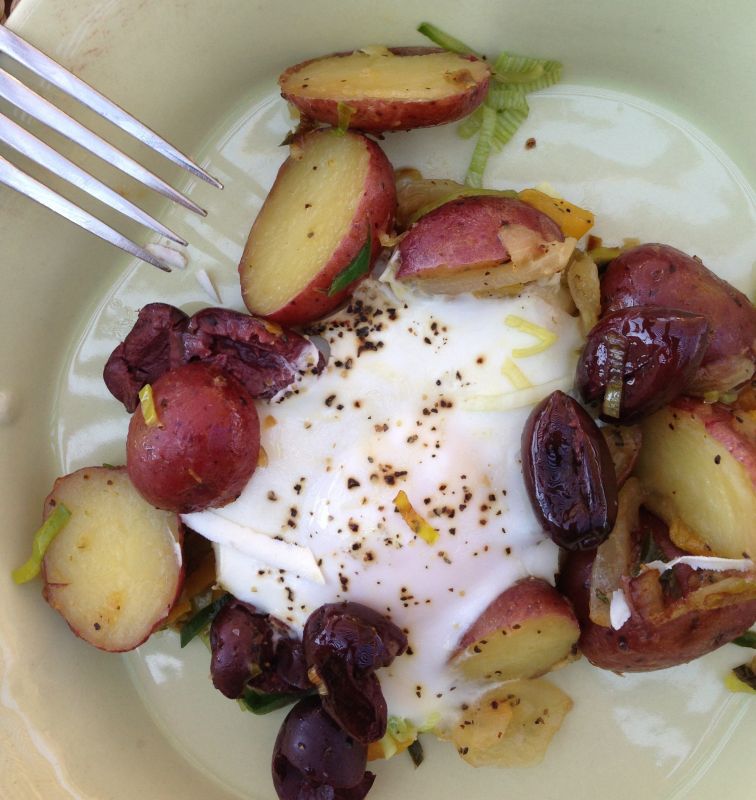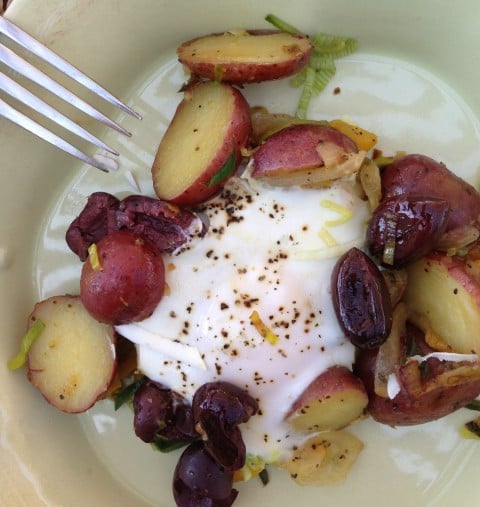 Eggs are eaten for dinner and breakfast in the Greek cuisine. My mother often served eggs for dinner and her recipe can be found here.
Fava Beans and Eggs for Breakfast
Enjoy these egg recipes from my kitchen,
Mary 
© 2013 – 2022, Mary Papoulias-Platis. All rights reserved.