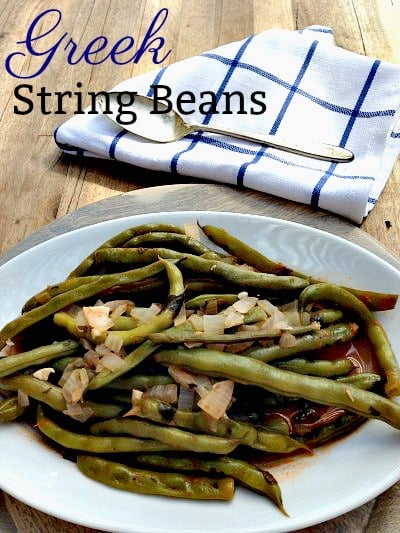 My garden is runneth over…with fresh green string beans. And what comes to mind – is this Greek string bean dish. With the traditional slow braising cooking method, this has become a favorite of ours at the dinner table. Made with simple pantry ingredients, it's quick and ready to serve in minutes. You may also consider it as a side with fresh BBQ fish, chicken or lamb.  Or just serve it alone, with a hunk of artisan bread- and a sprinkle of fresh Greek Feta, that's how I love it! This Greek bean dish is meant to be a simple summer meal from your  garden's summer bounty!
Green Beans are nutritional alone or with the addition of evoo, garlic and onions.
Help you maintain a healthy weight.
So heart healthy!
Green beans are a low FODMAP food and can be enjoyed by many people who have chronic digestive issues.
They provide protein for healthy muscles, organs, bones and hair.
Provide vitamins and minerals to your diet. For more information go online to: Healthline.
Just picked from my garden!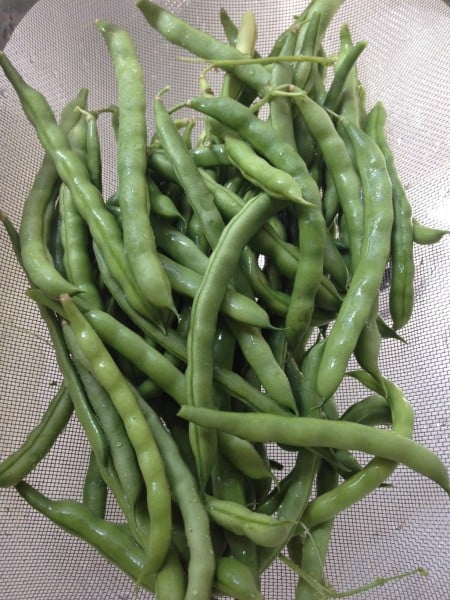 Line up the green beans with the top ends together and snip off the ends. Leave the cute curly-end, they are edible and sweet-looking.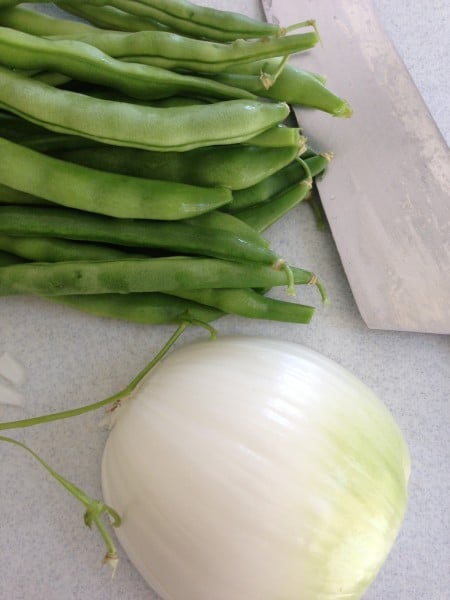 Once you have the onions and garlic cooked, add the rest of the ingredients and fill the pot with water just to cover and cook.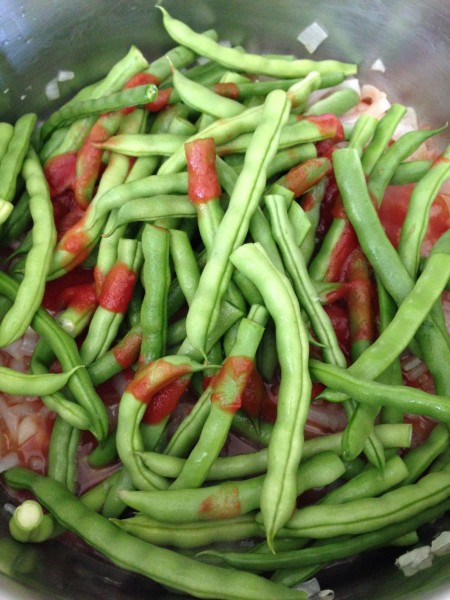 This is a braising technique slow and long, so the flavors have a chance to meld together. The beans are even better the next day!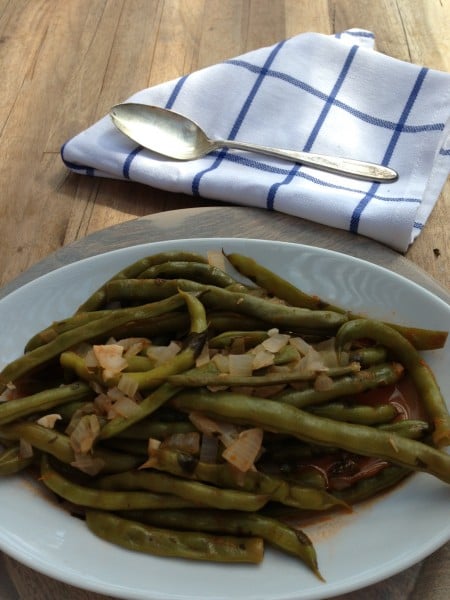 Enjoy the simplicity of this Greek Green Bean dish,
Mary 
Other beans dishes you will enjoy!
Three-Bean Salad with Fresh Green Beans
© 2013 – 2022, Mary Papoulias-Platis. All rights reserved.