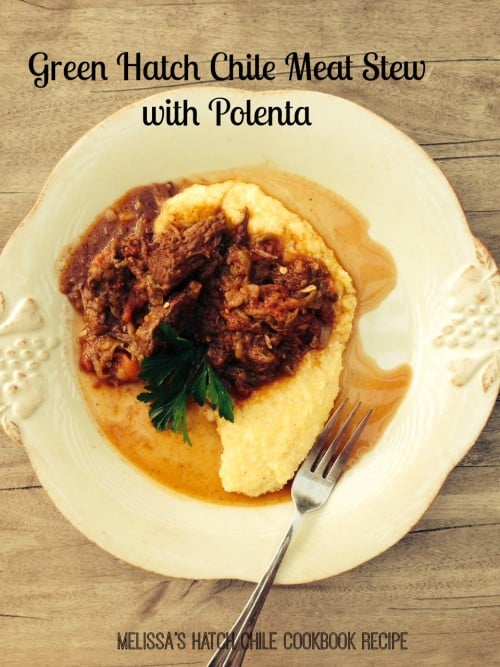 It's Fall and I'm ready to cook up my Hatch Chile Meat Stew tonight. I must say that I love these mild and hot chiles, especially after attending an incredible luncheon in the kitchen of Melissa's Produce. Every year the chiles arrive, Robert gathers cooks, writers, bloggers and chile fans to feast on several hatch chile meals prepared by Melissa's talented chefs. If they can get a Greek girl excited with a chile, they can convince anybody. Until then, I rarely cooked with hatch chiles and now the season can't come fast enough. Note: hatch chiles need to be roasted to remove their skin.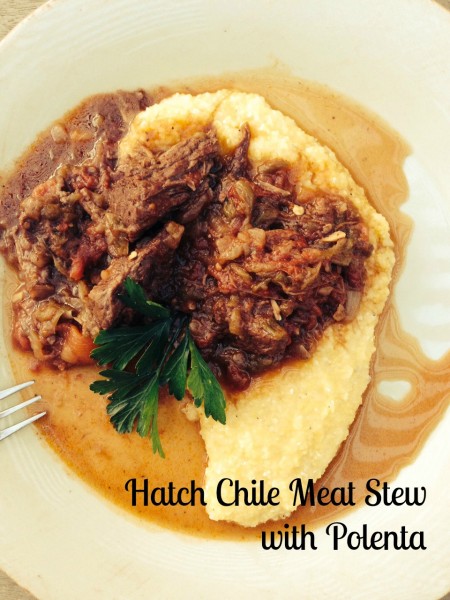 How to Roast Hatch chilies can be found here on my blog.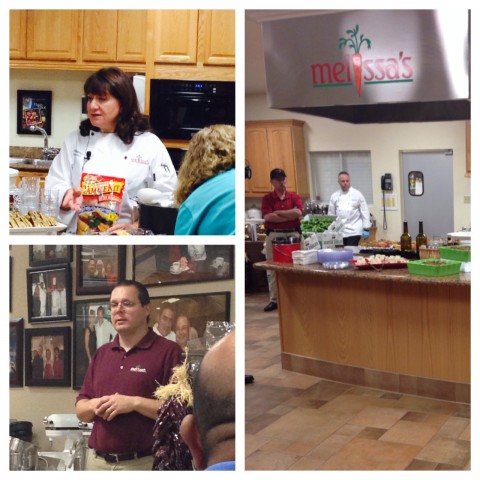 Above is Chef Ida Rodriguez with Robert Schuller during their chile presentation. They put out quite a delicious spread from Hatch Chile Pinwheels for an appetizer to Roasted Chile and Cheddar Tamales. The menu also included Honey Mustard Pretzel Crunch, Classic Grilled Cheese Sandwiches,Crab and Grilled Corn Chowder, Spicy Ice Cubes, and for dessert Hatch Chile Chocolate Chip cookies and Easy Hatch Chile Devil's Food cookies.  If  you are looking for new ways to use chiles and spice up your meals don't hesitate and pick up their book.  It's available here.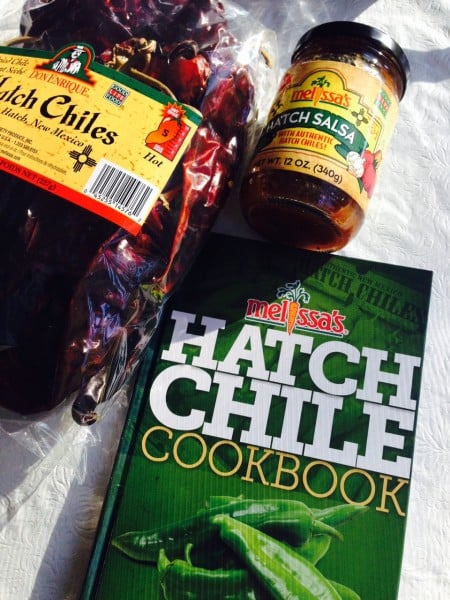 This stew came from the above cookbook published by Melissa's Produce. I added the warm polenta in place of rice or noodles. All three of these will enhance this stew.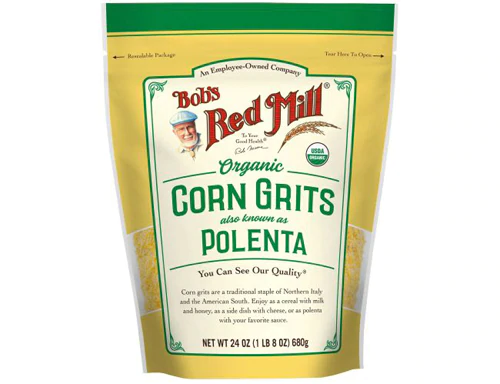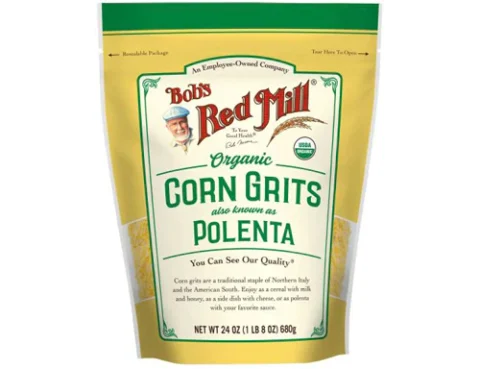 I used Bob's Red Mill polenta for this recipe, but polenta can be found in any market near you.
+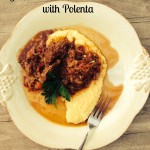 Hatch Chile Meat Stew with Polenta
Beef stew is updated to this spicy but family friendly beef stew. Serve with rice, noodles, or polenta.
Ingredients
3

pounds

beef chuck, cut into 1-inch pieces

1/2

teaspoon

pepper

2

teaspoons

salt

2

tablespoons

vegetable oil (I used olive oil)

2

large white onions, chopped

3

cloves

garlic, minced

1

tablespoon

ground cumin

1

28 oz. can whole tomatoes with juice

12

Hatch Chiles, roasted, peeled, stemmed, seeded, and cut into 1/3-inch wide strips

Rice, Noodles, or Polenta( Recipe Below)
Instructions
Season the meat with salt and pepper. Heat the oil in a heavy large pot over moderately high heat until hot but not smoking. Cook the beef in 2 or 3 batches, turning occasionally, until browned, 6-8 minutes per batch.

Transfer the batches of browned meat to a bowl and reserve.

Add the onion, garlic to the beef drippings and cook over moderately heat, stirring and scraping up the brown bits, until the onions are softened, about 8 minutes.

Add the cumin and cook, stirring for 2 minutes.

Return the beef and juices to the pot.

Add the tomatoes and stir.

Add 2 cups of water and bring the stew to a simmer.

Add the chiles and continue to simmer gently, uncovered, stirring occasionally to break up the tomatoes, until the meat is very tender, about 3 hours.

Serve over rice, noodles or polenta.
Add polenta for a complete dish!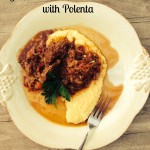 Easy Polenta
Polenta is a hardy side dish to add to your main entrees. It makes a wonderful compliment to many ethnic dishes. Try it with stews, chili, or bean dishes.
Ingredients
6

cups

water

1

teaspoon

salt

2

cups

polenta (corn grits) I use Bob's Red Mill

3

tablespoons

butter (optional)
Instructions
In a large deep pot over high heat, bring the water and salt to a boil. Gradually, add the polenta.

Reduce heat to simmer, gently stirring to prevent sticking, about 20 minutes.

Use a wooden spoon to help stir the mixture. Careful, it tends to pop.

Stir in the butter, and taste for additional salt. Serve immediately.
Other Hatch Chili Recipes on my blog:
Mushroom Caps stuffed with Hatch Chiles
Hatch Chile Feta Dip with Fresh Pita Bread
Enjoy the Hatch Chile Season,
Mary
This post is a recipe from Melissa's Hatch Chile Cookbook. The cookbook and the hatch chiles were sent to me for use on my blog. This post includes my own opinions and facts about the event and recipe. These are two companies that I truly believe make a difference with our food system.
© 2014 – 2022, Mary Papoulias-Platis. All rights reserved.