I'm sure all of you are probably wondering how my Greek garden went this summer. With amazement I finally received a very nice crop. This season was late due to our colder climate which we haven't experienced in over 50 years! August is showing a little more promise for a better month.  With that in mind we ate many delicious vine-ripened tomatoes, and had  left over to hand out to our neighbors.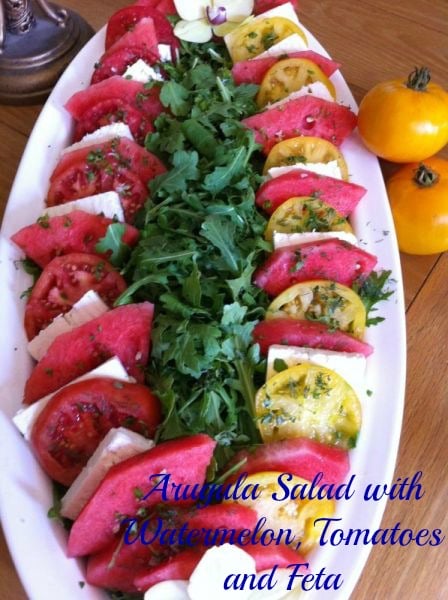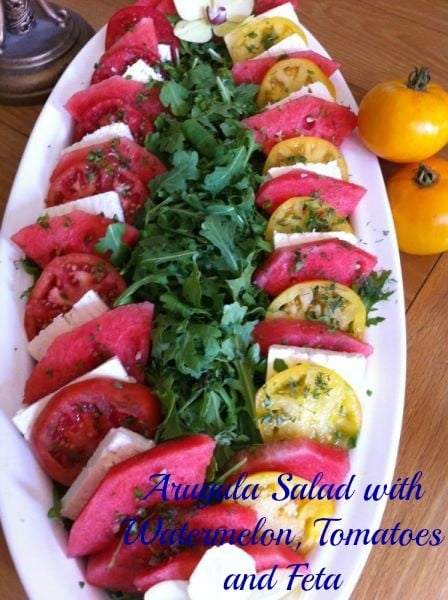 Arugula and Tomato Salad with Feta
The cucumbers and green beans were very successful in my garden this year. We had to reinforce  them because they grew beyond the 6 foot lattice we put up for them. I think my family has finally had enough beans to last them for the entire year. But they came in handy when company dropped by for a bite to eat, and they were there ready for picking.  Another great choice were the peppers, green peppers, jalapenos and poblanos.  To my surprise, we enjoyed our hot peppers in salsas, egg dishes, and chopped in our guacamole.
My recipe for Guacamole and Wings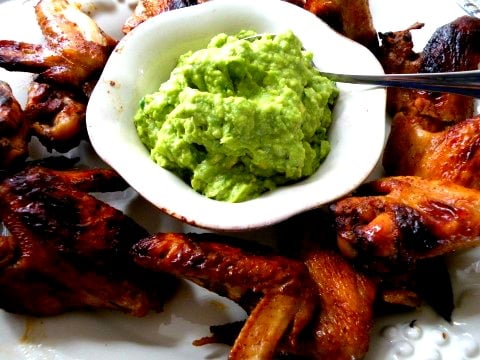 Moving along to the Globe eggplant?  Well, eggplant need heat and we have had very little, but they are now popping their little heads out!  The Japanese eggplant were my best variety and have always been a secure choice for the garden. They are easy to grow and give a plentiful crop. We have stir-fried, stuffed, and enjoyed the eggplant dip several times over with this crop. A quick tip is to buy the blossom set spray to help the blossoms from dropping and to encourage  more fruit.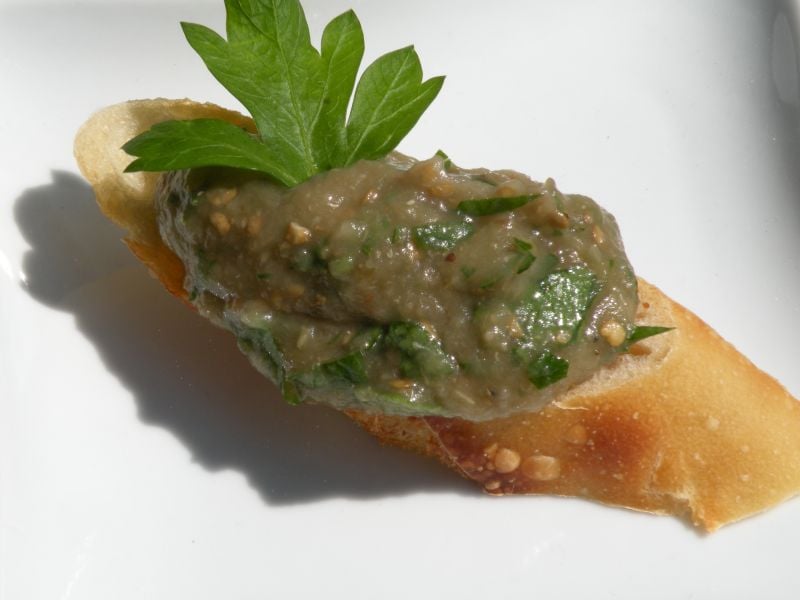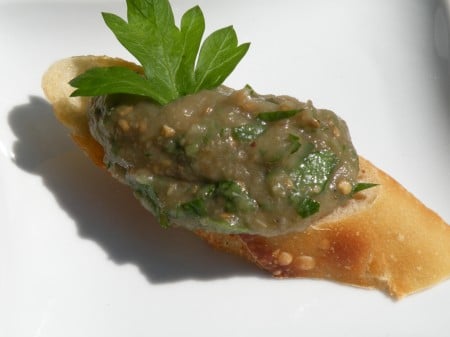 My recipe for Greek Eggplant Dip
Lastly, my favorite of all are my herbs; parsley, basil, dill, oregano, thyme and rosemary!  They performed and performed and are still performing. All summer long I used them in marinades, dressings, sandwiches, pastas, and many more. What a pleasure it is to walk out every morning and pick these beautiful small fragrant plants to accompany my tomato dishes, pastas, and salads.
Hopefully next year, I would like to plan a separate narrow box just to house my herb collection.
This salad below has many of my freshly picked herbs!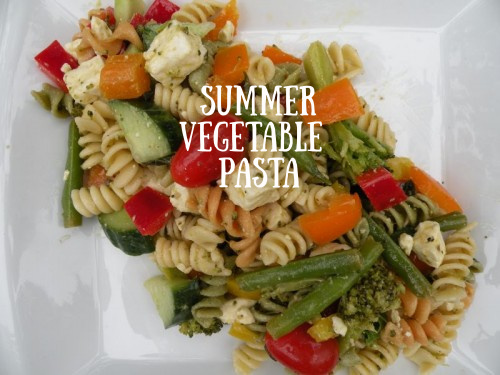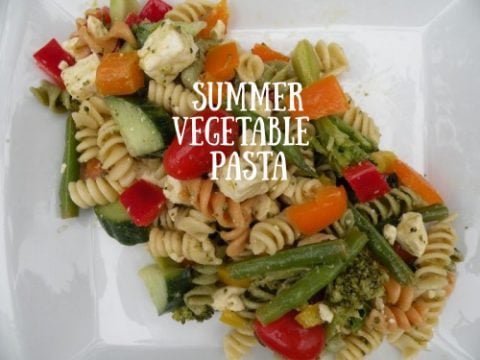 Here is the complete list of all the plants I used in creating my Greek garden this year.
Herbs
Greek Oregano, Greek Basil, French Tarragon, French Thyme, Italian Large Leaf Basil, Dukat Dill, Cilantro, Chervil, Chives
Vegetables
Japanese Eggplant, Globe Eggplant, Red Knight Bell  Pepper, California Yellow Bell Pepper, Serrano Pepper, Poblano Pepper, Cucumber, Green Beans, Squash
Tomatoes
Brandywine Heirloom, San Maranzo, Sweet 100, Yellow Pear Heirloom, Thessaloniki Greek tomatoes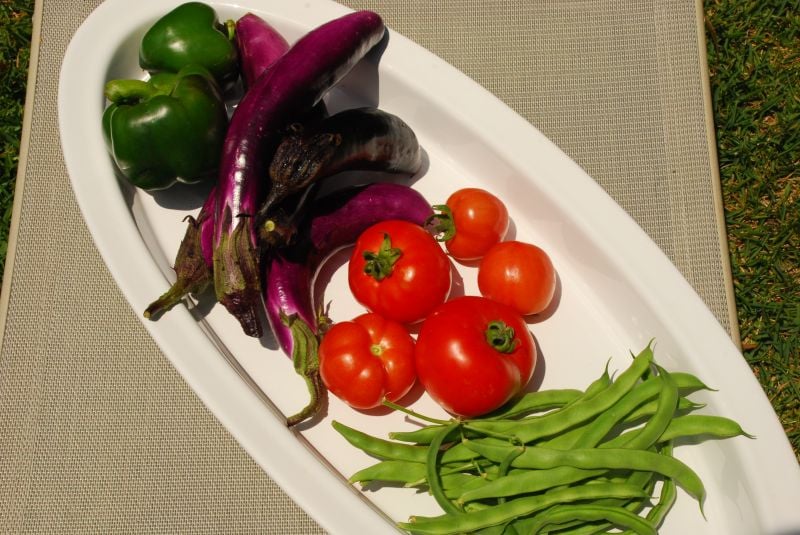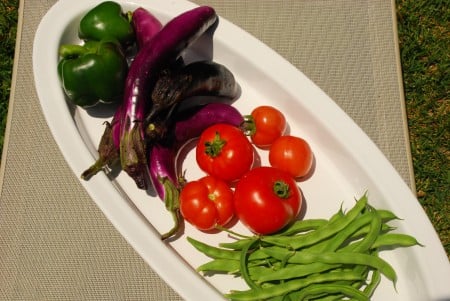 I never get tired of gardening, fresh vegetables are always the best medicine for your body!
Mary
© 2010 – 2022, Mary Papoulias-Platis. All rights reserved.