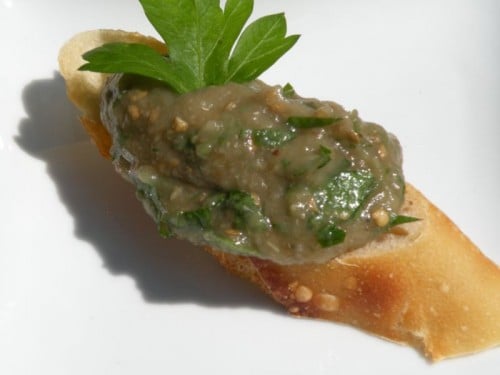 This Greek Roasted Eggplant Dip has been in our family for many years. I serve this at all my holiday dinners, as well as at my catering events.  What's nice about this dip is that it can be prepared ahead of time, which can help with the advance preparation of a big meal. Try and use a high quality extra virgin olive oil in this recipe only, it makes a big difference! The taste comes through and adds another level of flavor. To learn more about olive you can purchase my cookbook, below. Bread is my choice for a dipper, pita, crackers or chips can also be used.
Eggplant comes in many different sizes and textures. I tend to use the meatiest eggplant, which are the long rounded ones pictured below.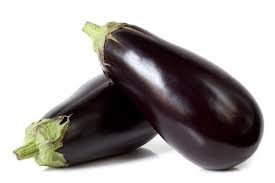 You can use other varieties, but the cooking times will vary. If you do use the longer version, they are not as meaty so you will have to buy more eggplants.
To see a more detailed instructions please visit: How to Roast Eggplant post.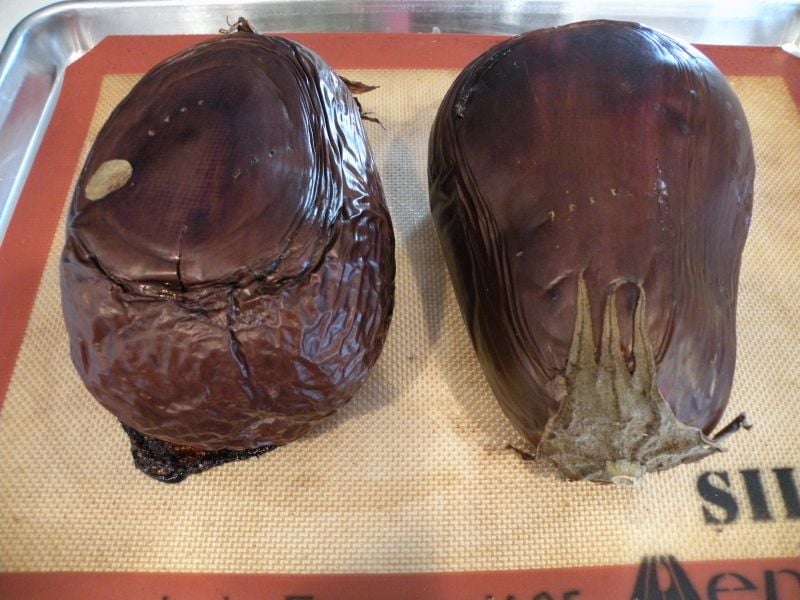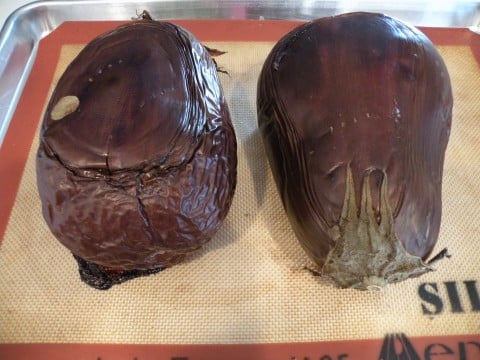 Roasting the eggplant elevates of the flavor and gives you a smokiness, which is added flavor to your dip!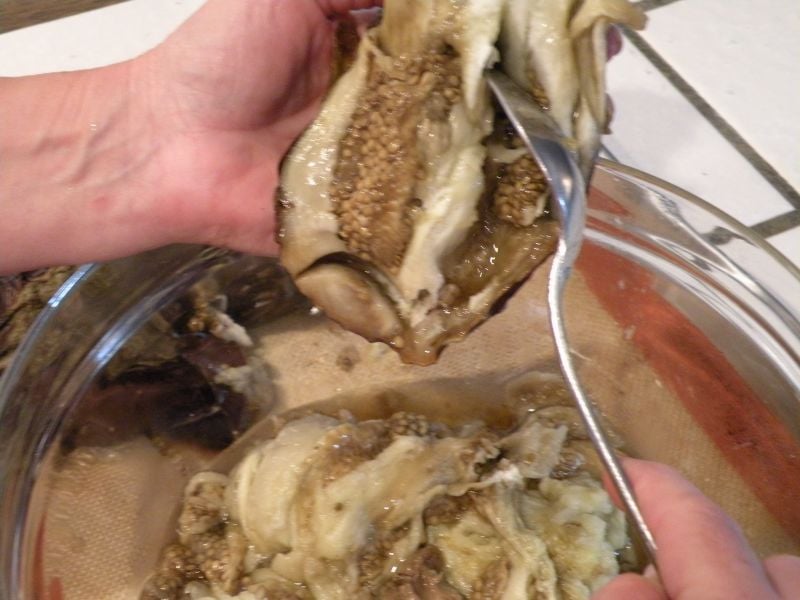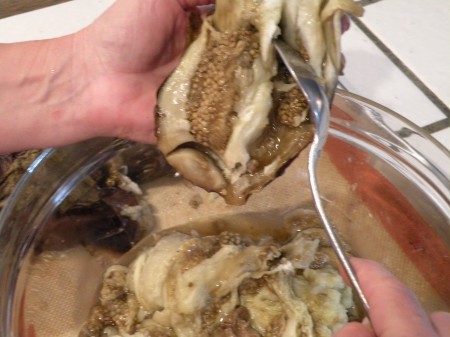 Let cool slightly, and scoop out the flesh.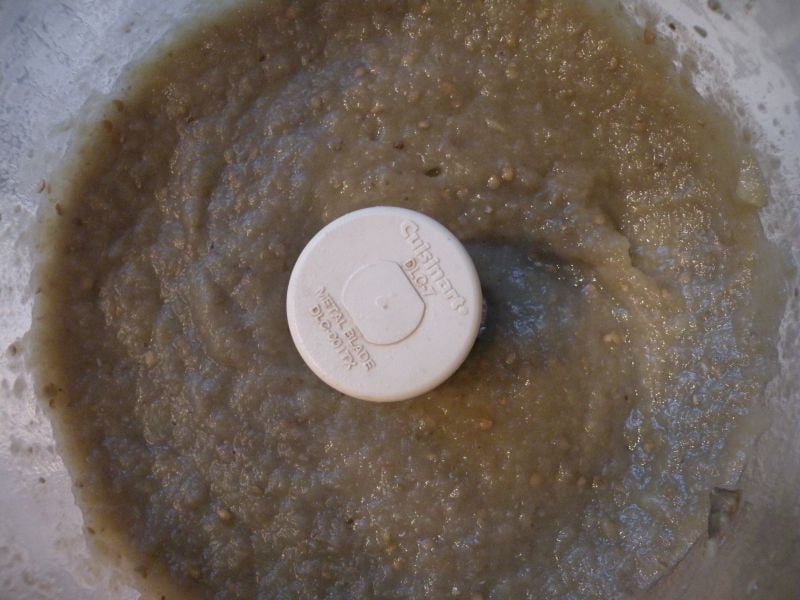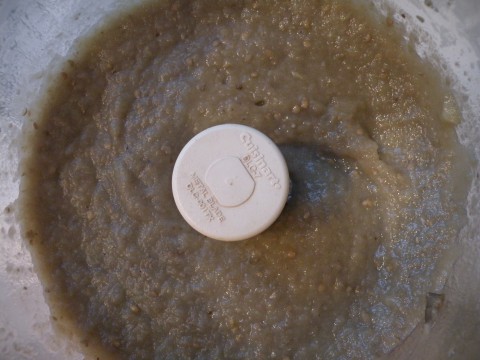 Add to your food processor until smooth. For a more chunky dip, you can use a mortar and pestle, or break up with potato masher.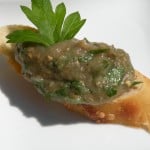 Greek Roasted Eggplant Dip "Melitzanosalata"
Appetizers that are healthy can be hard to find - but this eggplant dip is healthful as well as savory with the addition of fresh parsley.
Ingredients
2-3

purple round eggplants

4-6

garlic cloves, minced

1/4 to 1/2

cup

olive oil

1/2

cup

red wine vinegar

1

bunch of fresh parsley, finely chopped

1-1 1/2

teaspoons

salt

1/4-1/2

teaspoons

pepper

1

baguette loaf,1 package of pita bread, sliced or crackers

Note: Use the large round eggplant

not the long-skinny ones.
Instructions
Pre-heat oven to 375 degrees.

Wash eggplant, pat dry, and puncture skin of the eggplant with a sharp knife in several places.

Place on a cooking sheet or sheet pan and bake for one hour.

Remove from oven and let cool slightly.

While eggplant is warm to touch, cut in halve lengthwise and scoop out pulp with a spoon into a medium bowl.

Place pulp in a food processor, blender, or use a hand blender and blend until smooth.

Place back into bowl and add, garlic, olive oil, vinegar, salt, pepper, and parsley. Mix gently.

Refrigerate for at least 4 hours until cool. Taste for more salt or pepper.

Slice baguette and place around bowl. Or cut pita rounds like pie shape triangles and serve alongside the dip.
Recipe Notes
For a Party: Can be made 1-2 days ahead. This recipe can be doubled for a large crowd.
If you love eggplant as much as I do please visit more recipes here:
Enjoy one of many traditional Greek family recipes at your next party!
Mary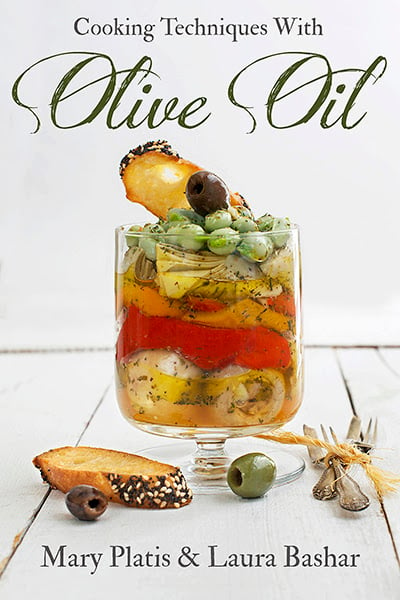 © 2010 – 2023, Mary Papoulias-Platis. All rights reserved.