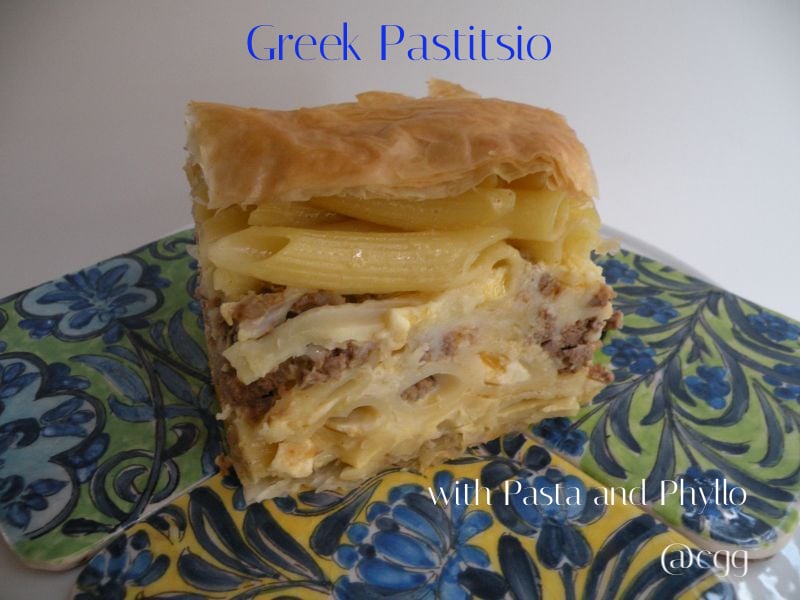 Pastitsio with Phyllo is a very common casserole found in the Greek cuisine, and there are just as many versions of this recipe as there are casseroles in the U.S.  The meat can be substituted for ground lamb if you choose. Originally, this calls for a bechamel topping, but when I came across this version it's been my favorite ever since. For me, it's easier and fool-proof. I remember hearing my mother and aunts screaming from their kitchens when the bechamel sauce, their version of the white sauce separated or it somehow collapsed.  Pastitsio with Phyllo may seem strange to you, and it did for me as well. In this recipe, once you  prep all your ingredients ahead of time, assembling the dish is quick. A helpful tip is to make the meat mixture up to 2 days ahead, bring to room temperature before adding it to the casserole. But, as a caterer, it was such an easier, but still delicious recipe. This version of Pastitsio with Phyllo, is so satisfying and worth the work for a unique Greek dish to serve when company is coming! If you need help in working with phyllo dough, here is a phyllo tutorial for you, Working with Phyllo.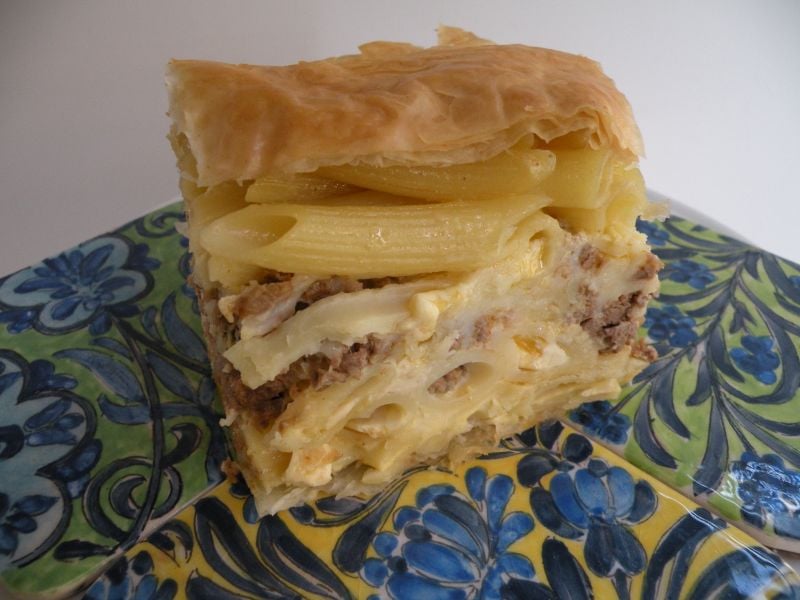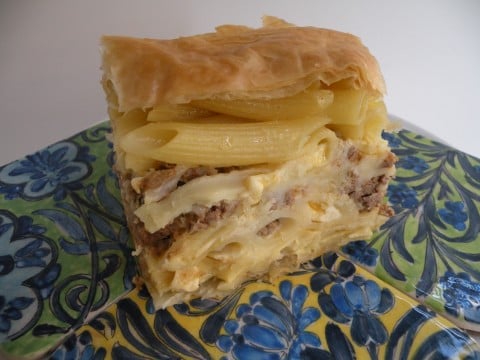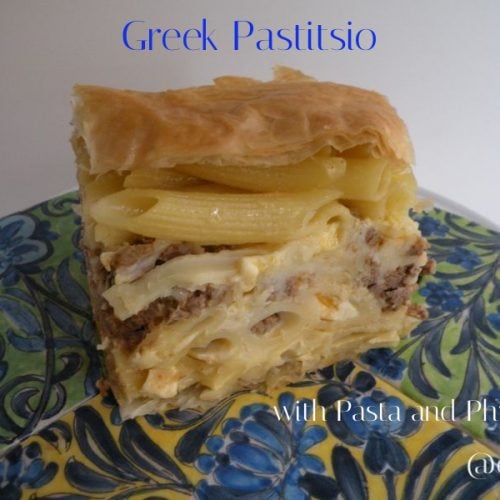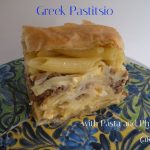 Pastitsio with Phyllo
Greek lasagna layered with phyllo dough and penne pasta, wine meat sauce, and cheese, truly a traditional Greek dish.
Ingredients
2

pounds

of lean ground beef

1

cup

onions, chopped

2

tablespoons

of butter

2

teaspoons

salt

1/4

teaspoon

pepper

1/2

cup

wine, sherry or marsala

2

tablespoons

tomato paste

1

cup

water

1 1/2

pound

penne pasta

1

pound

phyllo dough, defrosted

3

cups

cheese, pecorino or kefalotiri, grated

12

eggs

1

quart

milk

1/2

pound

of butter for brushing phyllo

1/2

cup

butter for pasta
Instructions
Preheat oven to 350 degrees.

Saute onions in 2 tablespoons of butter until softened.

Add ground beef, salt and pepper, cook until browned.

Add wine, tomato paste, and water to beef. Reduce until no liquid is present.

Cook pasta until al dente (almost done).

Remove, drain, and add 1/2 cup melted butter.

In a 14x11 pan, brush bottom of the pan with butter, and layer 1/2 pound of the phyllo in pan, brushing each layer with butter.

Place half the pasta over the phyllo spreading evenly.

Sprinkle with half of the cheese, spreading evenly.

Add all the ground beef to the pan.

Add the remaining cheese.

Add the remaining pasta.

Beat the eggs until fluffy and light, add the milk.

Carefully pour the milk over the pasta, allowing it to soak in.

Layer the remaining pound of phyllo over the noodles.

Trim the edges of the phyllo with a knife around the rim of the pan.

Cut into 3x5 pieces, or 4x6 pieces.

Place on a sheet pan to catch drippings while baking.

Bake in the oven for 45-60 minutes, until golden on top and firm.

Let sit for 15 minutes before serving.
Recipe Notes
Can be assembled ahead of time and placed in freezer. If frozen: Bake unthawed for 1 1/2 hours. Can be made a day ahead of time baked and re-heated. Pyrex makes a 14x11 inch glass pan. Recipe adapted from : The Complete Book of Greek Cooking- St. Paul's Greek Orthodox Cathedral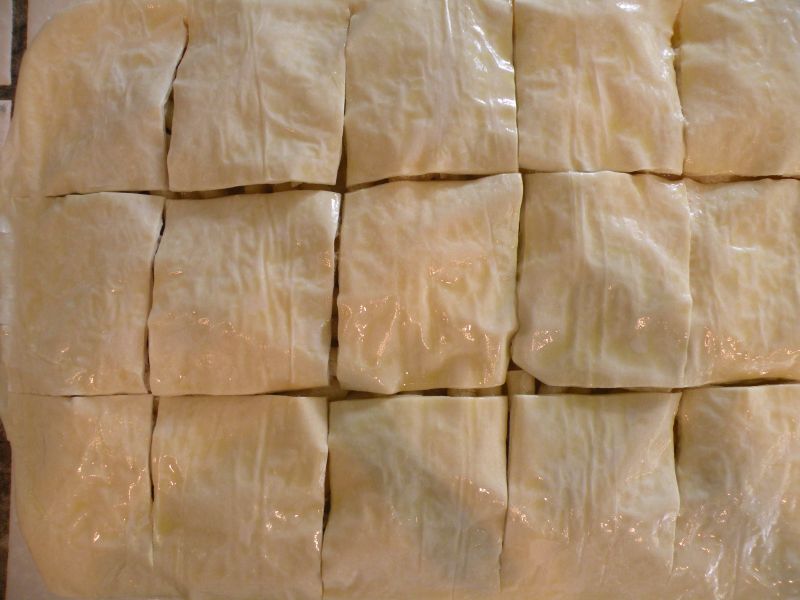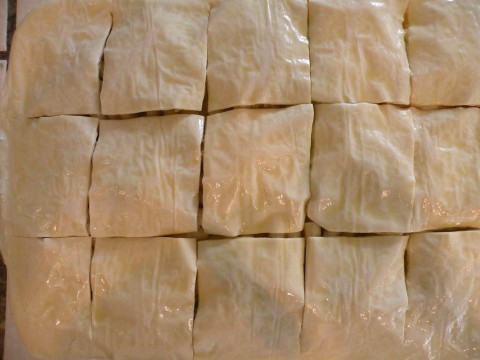 If you need help with assembling  Pastitsio with Phyllo, please take a look at this post on Working with Phyllo.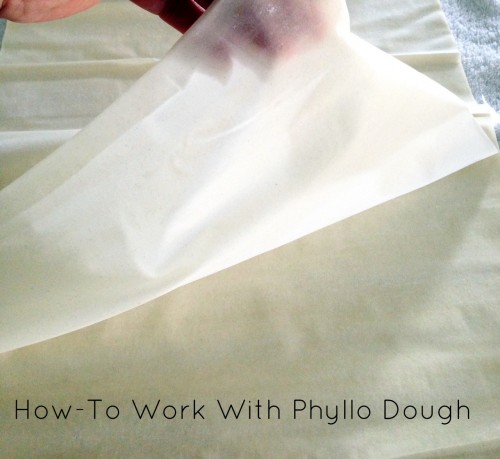 Eager to try more recipes?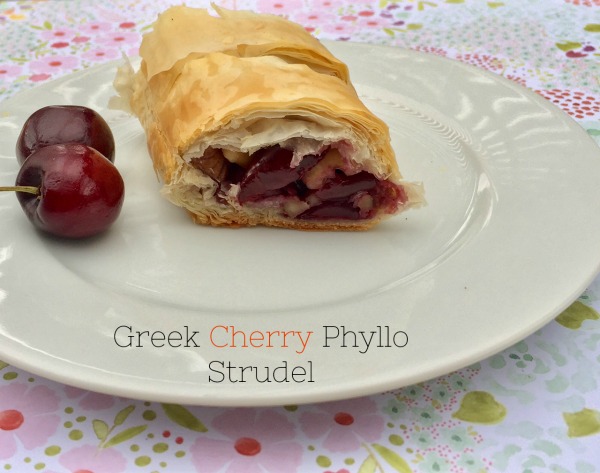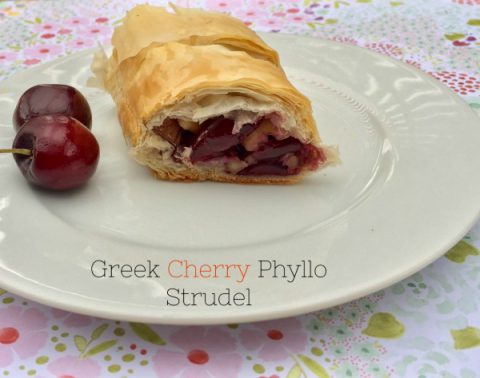 Blood Orange Ice Cream in Phyllo Cups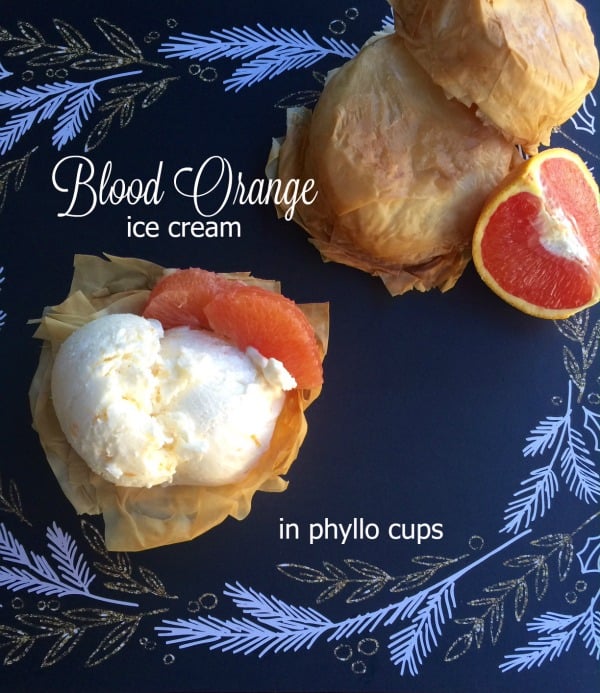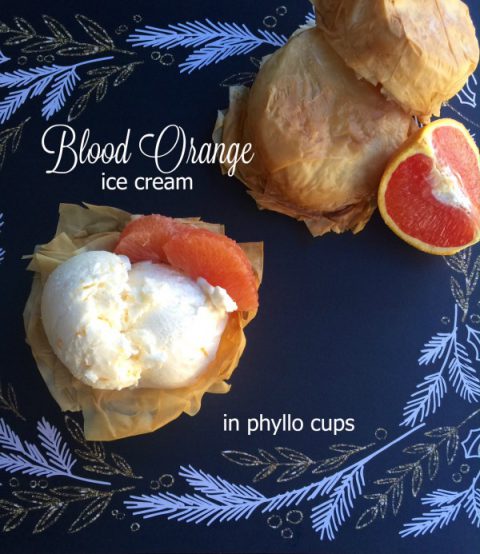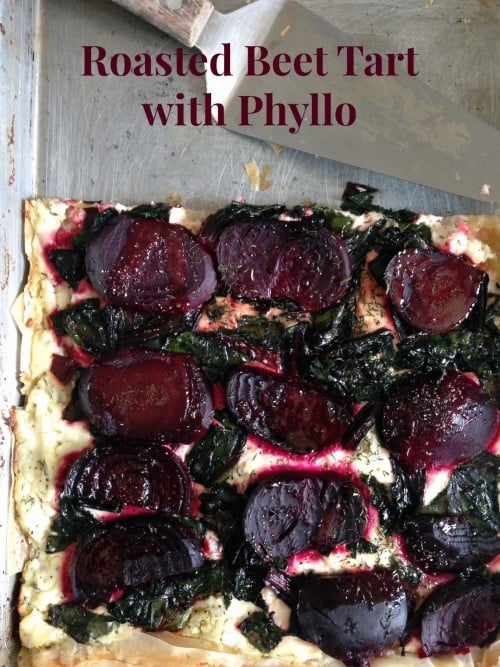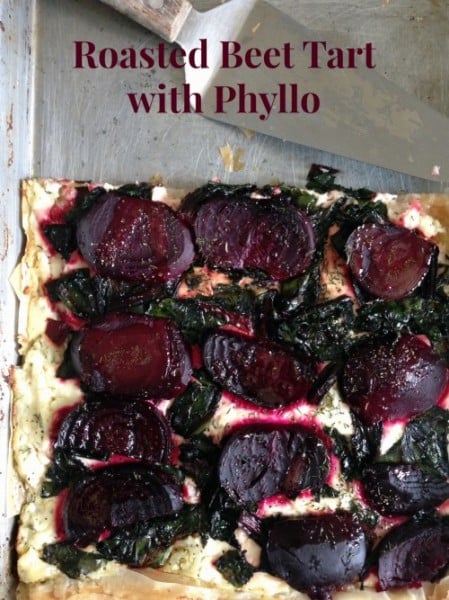 Invite the family over and enjoy this dish!
Mary 
© 2012 – 2023, Mary Papoulias-Platis. All rights reserved.