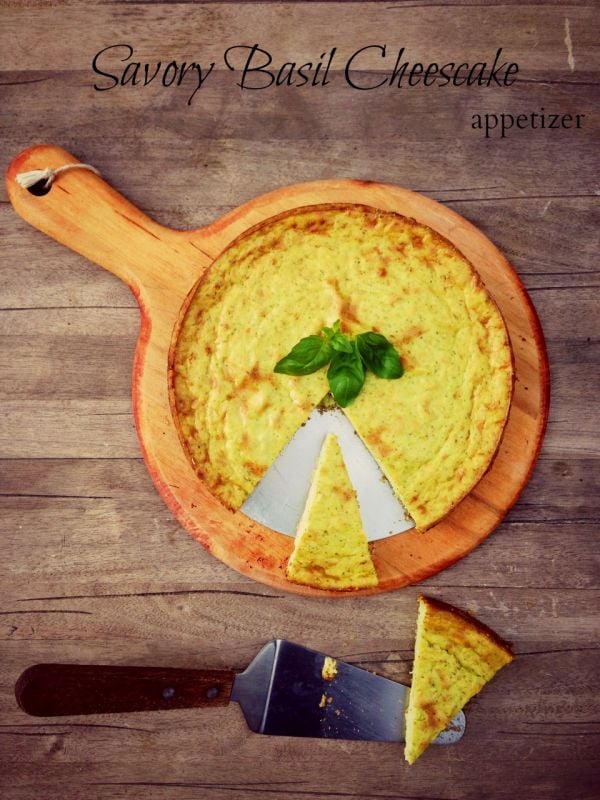 Many times I like to go back through my old recipes even way back before kids, and select an old dish I made in the past. This recipe popped out from the pile because it was a favorite of mine from past parties during the holidays. But I recall the last time I made this was for a Rolling Stones concert at the stadium we all had gone to with neighborhood parents. It poured all night. We had moved to the front rows, because most of the crowd left- and Mick Jagger and his band finished off the concert playing throughout the night. What a champ!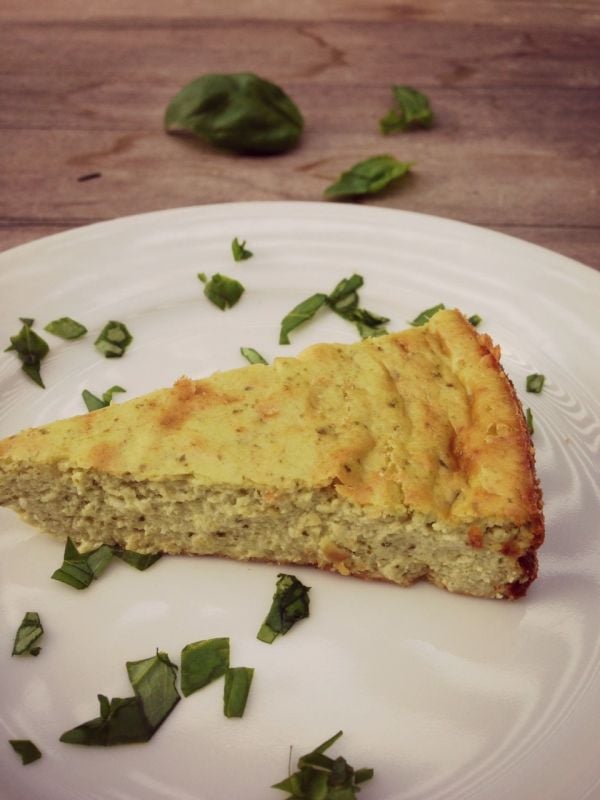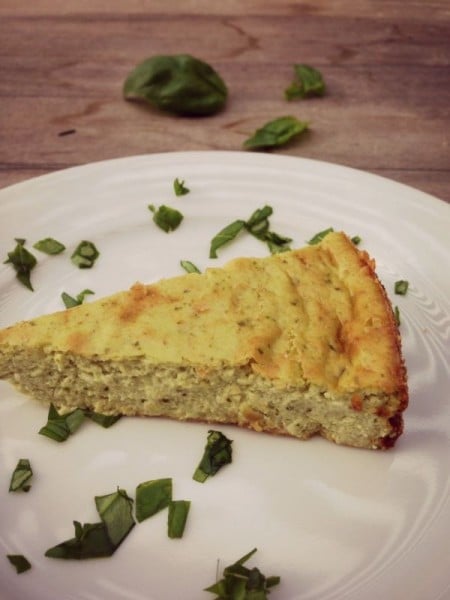 I do know when my kids see this on my blog (that's if they will ever read this) they will be asking why I had never made it for them. But before kids, my mother-in-law would send me yearly subscriptions of Bon Appetit magazine, hoping I would never leave her son hungry. Typical Greek mother-right?  But it worked. It turned me into a great cook. I couldn't wait for a quiet moment on the weekends when I could devour each and every page of the magazine.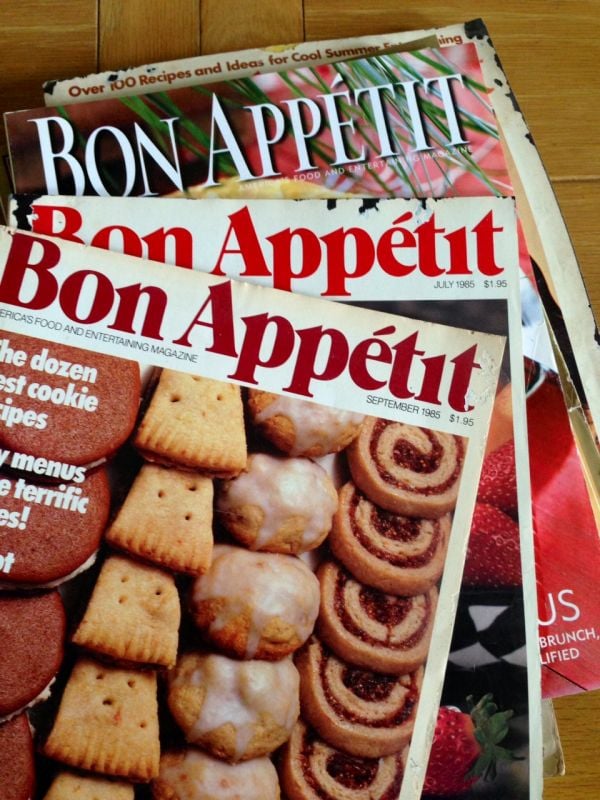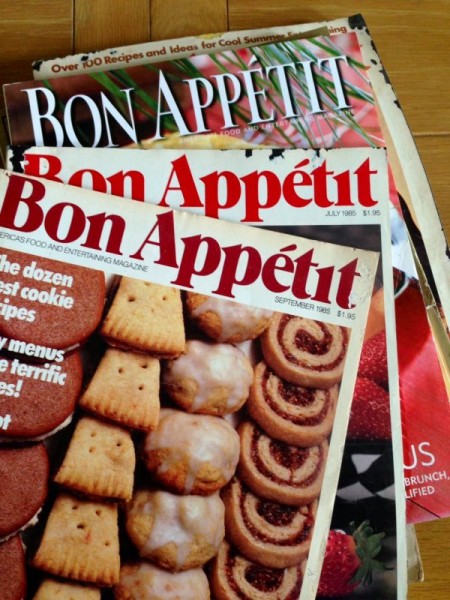 Once I got the confidence to have my first appetizer party for the holidays, this basil cheesecake was a hit. I served it with an artisan baquette and crackers as a warm appetizer. Store-bought pesto is fine to use in this recipe. But those of you willing to make your own try using other greens and vegetables for your pesto. I suggest using spinach, parsley, peas, and mint. during these winter months for a great substitute. My recipe is found here Pesto Three Ways.
Plan ahead for your party and make this ahead of time and freeze. Freeze fully assembled but not baked, and wrap tightly and place in the freezer. Remove and bake, a touch longer. Or make this a day or two before your event cover and refrigerate.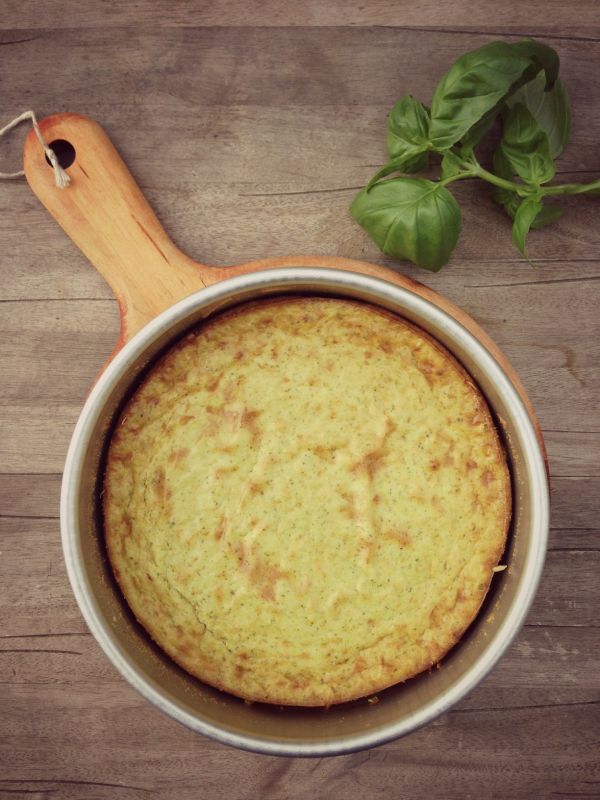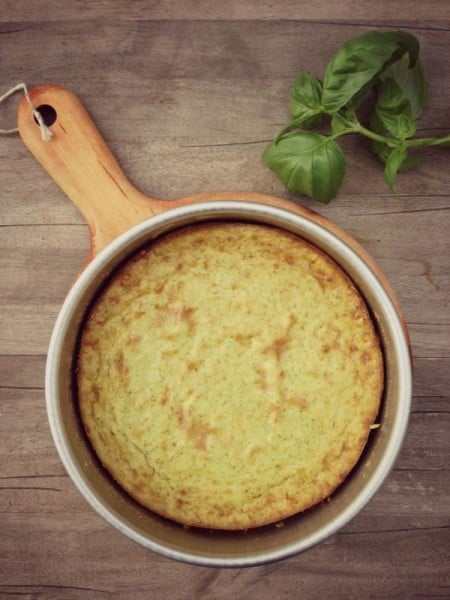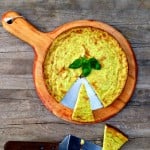 Savory Basil Cheesecake
Use any pesto for this warm cheesy appetizer. Make a few cakes with different herbs, and you have a party! Serve warm or chilled with bread or crackers.
Ingredients
1

tablespoon

butter, softened

2

tablespoons

fine dry bread crumbs

3/4 cup +2

tablespoons

Parmesan cheese, grated

1/2 cup

cup

prepared or homemade pesto

8

ounces

ricotta cheese

8

ounces

cream cheese

2

eggs

1/2

teaspoon

salt

fresh basil or tomato for garnish
Instructions
Pre-heat oven to 325 degrees.

Butter the bottom and sides of a 6-inch springform pan. You can use a small baker, but serve with a spoon as a dip.

Toss together bread crumbs with 2 tablespoons of Parmesan cheese. Sprinkle in the pan, turn to coat.

In a food processor, combine remaining cheeses, pesto, eggs, and salt.

Pour into a prepared pan and bake for 45-55 minutes, until slightly brown on top.

Cool to room temperature. Serve immediately or refrigerate.

Garnish with fresh basil leaves or chopped tomato. Serve with a baquette or assorted crackers.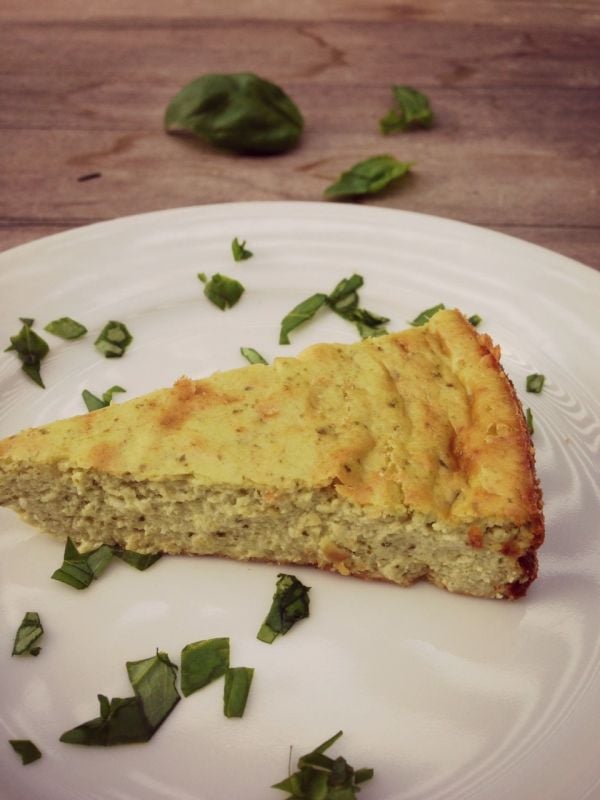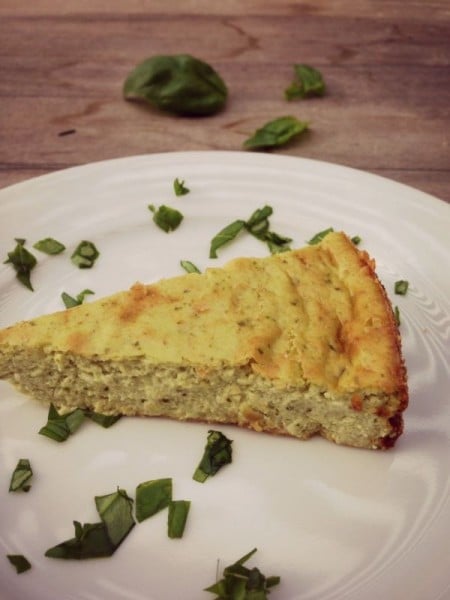 Here are a few more of my favorite appetizers:
Phyllo Cheese Triangles "Tiropetes"
Roasted Pepper Appetizer with Balsamic Vinegar
Greek Roasted Eggplant Dip "Melitzanosalata"
Throw an appetizer party for your friends,
Mary 
© 2014 – 2022, Mary Papoulias-Platis. All rights reserved.