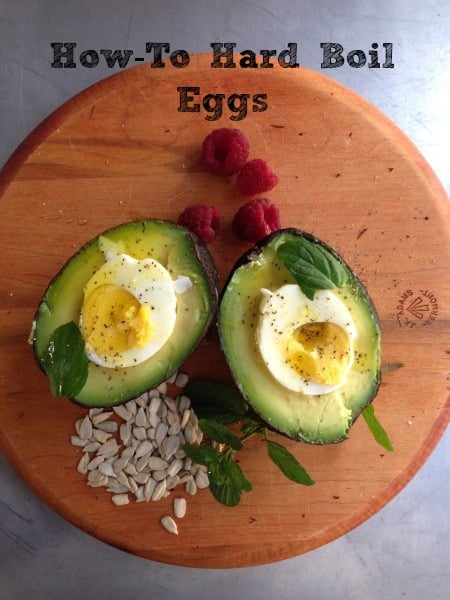 Let's just face it, it's hard to boil an egg without the ugly gray line around the yolk. I love my eggs, any way I can eat them. When I'm asked to bring a dish to a party, deviled eggs is always my first choice. I have made hundreds of boiled eggs in my lifetime and this method works! Trust  me. Only a crazy avocado fan like me can dream up this edible creation to eat. But, I do crave eggs, morning noon and night. And one day in the summer, when basil was abundant in my garden, I decided to make pesto and make spicy basil deviled eggs. The recipe can be found here, Pesto Deviled Eggs.  You'll be loved for bringing them to your next get-together. But, let's talk about how to boil the perfect hard boiled egg!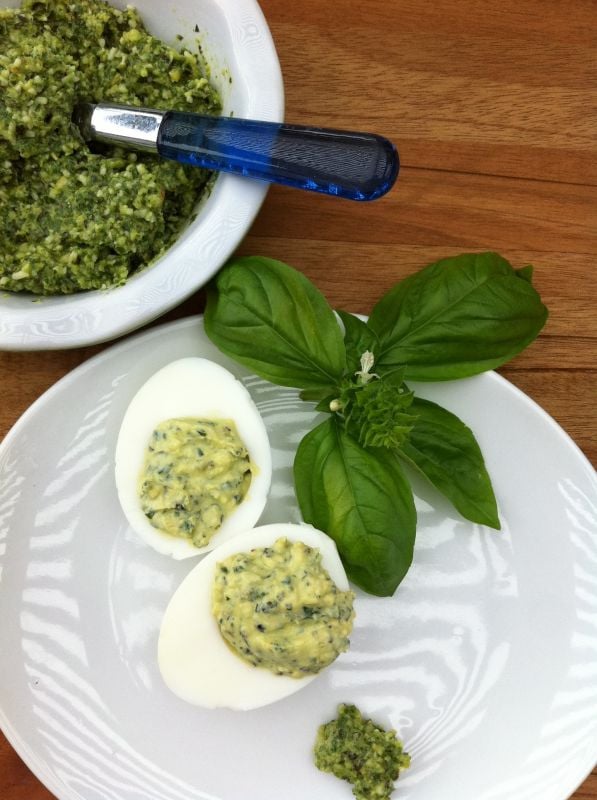 And I must have avocados on hand in my kitchen at all times. Besides, isn't that the reason I stay in California? So, one day I had an avocado on hand too to eat – so I married the two and they fit together perfectly. A pinch of salt and pepper, a dash of olive oil or lemon and you're on your way to a creative duo for breakfast, lunch or brunch. If you want to get rid of the ugly green lines around your cooked eggs, please read -on.
Let's get started!
Peeling under water creates a non-blemished peeled egg. Or crack the egg  slightly, add to a bowl of cool water. Peel in a few minutes.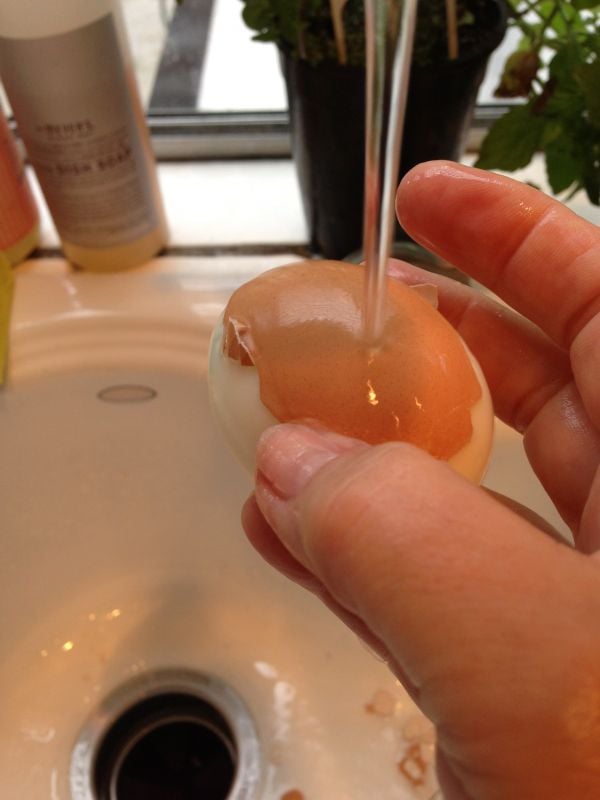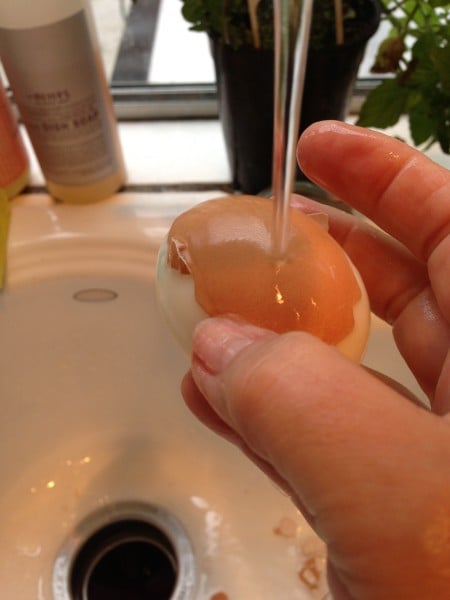 The secret to getting a beautiful egg without the green around the yolk is to not overcook the egg.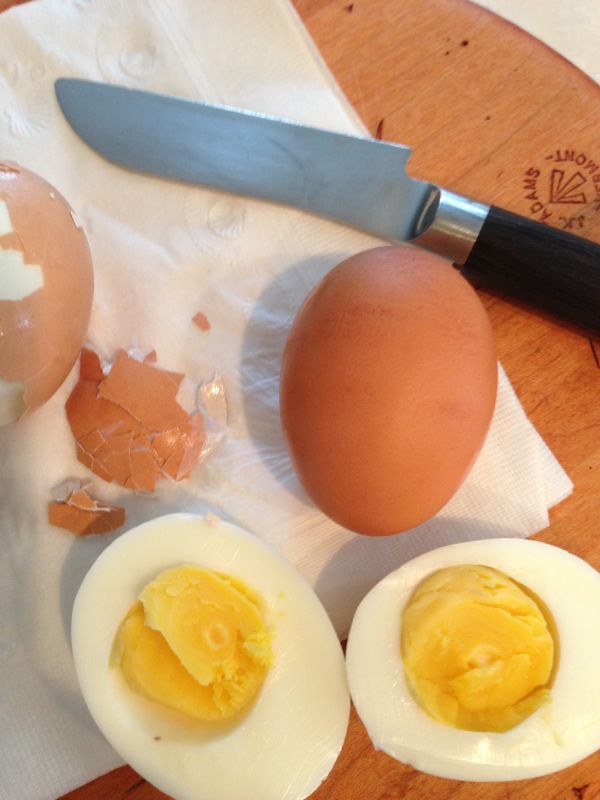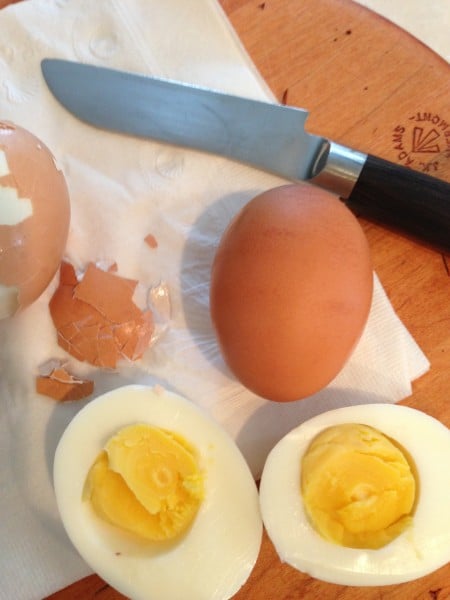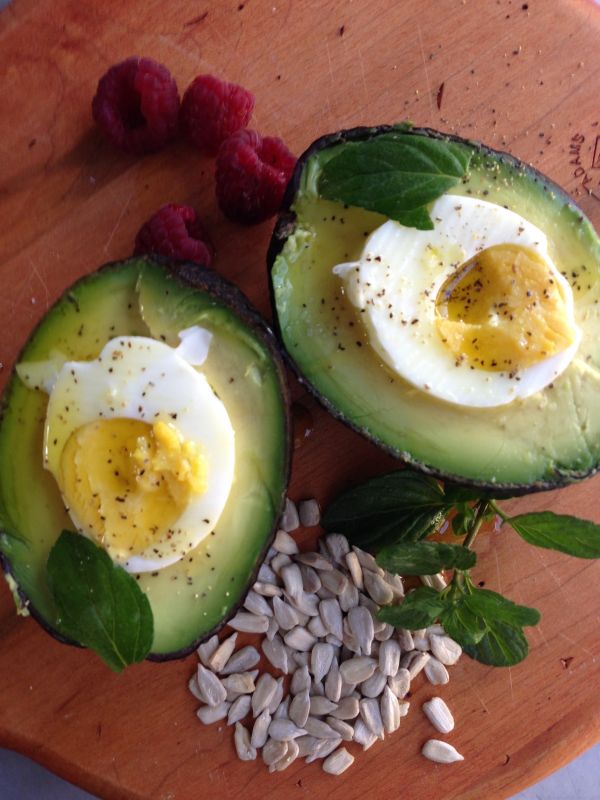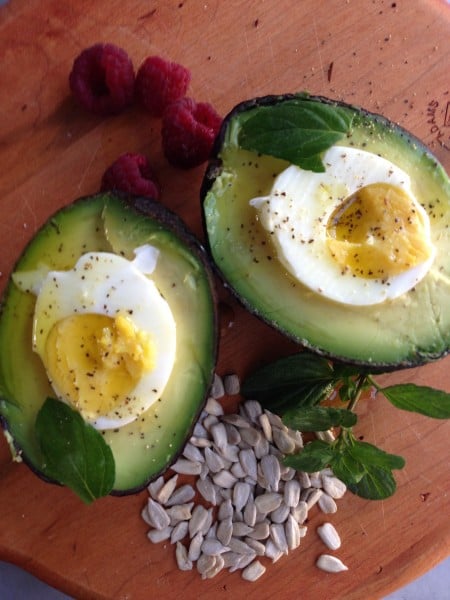 If you love eggs as much as I do try these recipes on my blog:
Greek Scrambled Eggs with Feta
Fava Beans and Eggs for Breakfast
I hope you love eggs as much as I do!
Mary 
© 2012 – 2022, Mary Papoulias-Platis. All rights reserved.