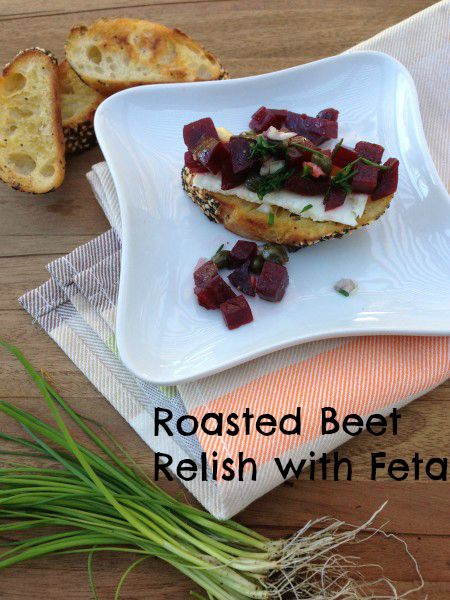 This morning as I went out to my garden to fetch a vegetable or two, and to my surprise I was able to pull up three more beets that were ready to devour. I washed them up and threw them in the oven to roast them, so I could possibly make them into a quick lunch or side dish for dinner. Beets are a staple in the Greek diet, as well as a nutritious power food. We roast them, boil them, shred them raw for salads, and juice them. Today, I decided to pair them up with feta cheese and bring you a Roasted Beet Appetizer. Oh yes!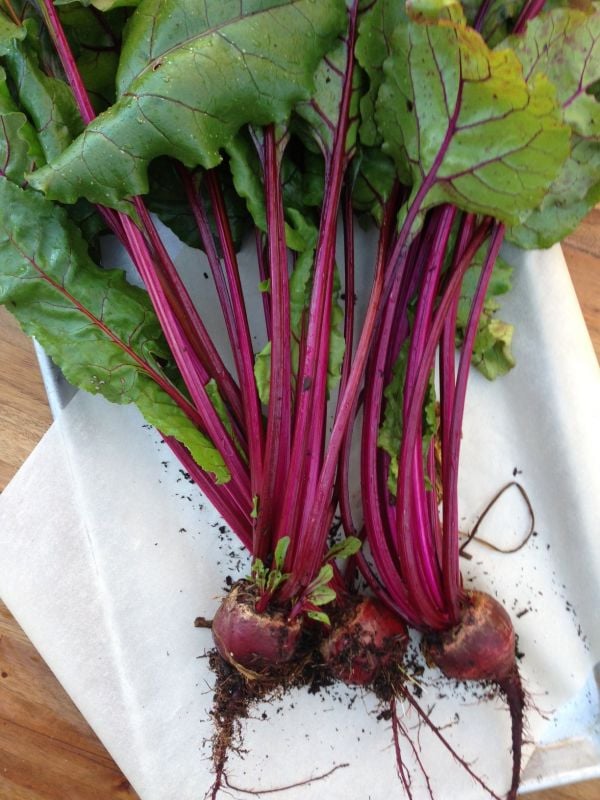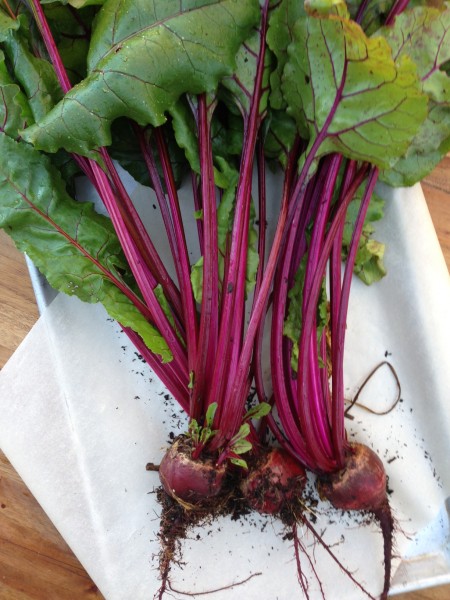 To get started roast the beets in the oven. To roast beets take a look at my post on How to Roast Beets. Or you can use canned beets if you choose.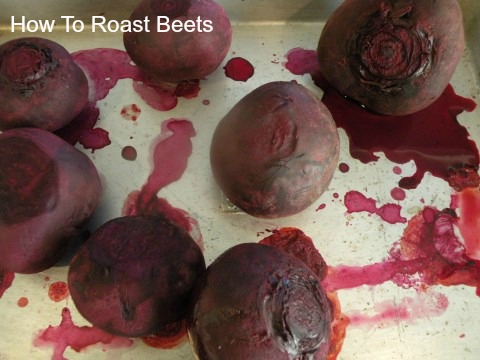 After roasting the beets and peeling them, you may cut them ahead and refrigerate them. Continue with the recipe the next day.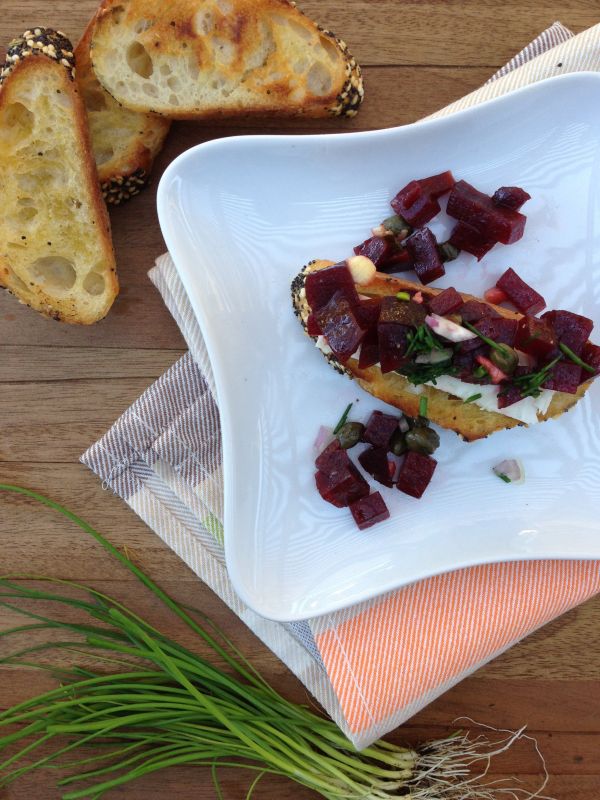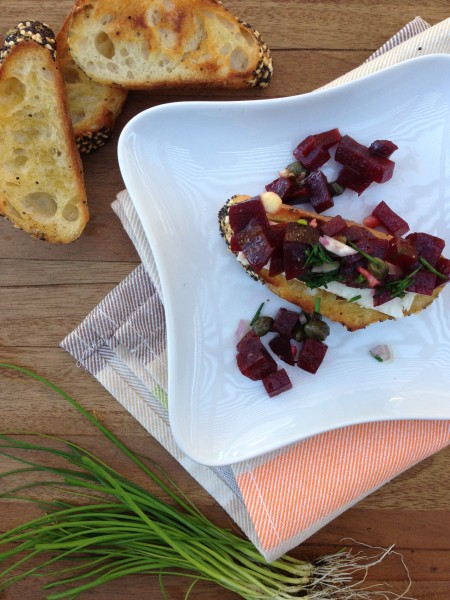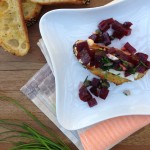 Roasted Beet Relish with Feta on Crostini
This quick beet appetizer can be made the night before for a pleasing garden delight for your guests. Place it in the refrigerator until ready to serve for a great side dish for your salad or soup.
Ingredients
Beet Relish
2

large red beets, washed and roasted, diced finely

5

tablespoons

extra-virgin olive oil

salt and pepper as needed

2

tablespoons

red wine vinegar

1

clove

garlic, minced

1 1/2

teaspoons

honey

1/2

pound

feta, crumbled or thinly sliced
Garnish
2

tablespoons

diced shallots

2

tablespoons

chopped chives
Baguette
1

baguette, cut into 1/8 inch slices

1/2

cup

extra-virgin olive oil
Instructions
Preheat oven to 375 degrees.

Wash and dry beets well. Rub with 2 tablespoons of olive oil.

Place on a baking sheet and roast until they are fork-tender, about 45-1 hour.

Allow the beets to cool and peel. (I use a paper towel to rub off the skins.) Finely dice the beets. Place the beets in a bowl.

In a small bowl, whisk the vinegar, remaining oil, garlic, capers, and honey and combine.

Pour the dressing on top of the beets and stir to combine.

Place a thin slice of feta on the each grilled Crostini and add the beet relish.

Sprinkle crostini with shallots and chives and serve immediately.
Crostini
Heat a grill pan or broiler.

Brush both sides of the bread slices with olive oil.

Place on a baking sheet and place under the broiler until dark brown on both sides.

Or place on a grill pan until dark brown on both sides.
Purchasing the right Greek Feta is so very important!
Purchase feta only in brine. Do not buy crumbled, it's too dry.
Greek feta is salty, so other types may be too bland.
Feta should be  in a reusable container, to keep fresh in your refrigerator.
I use Feta from Greece, it's authentic and protected.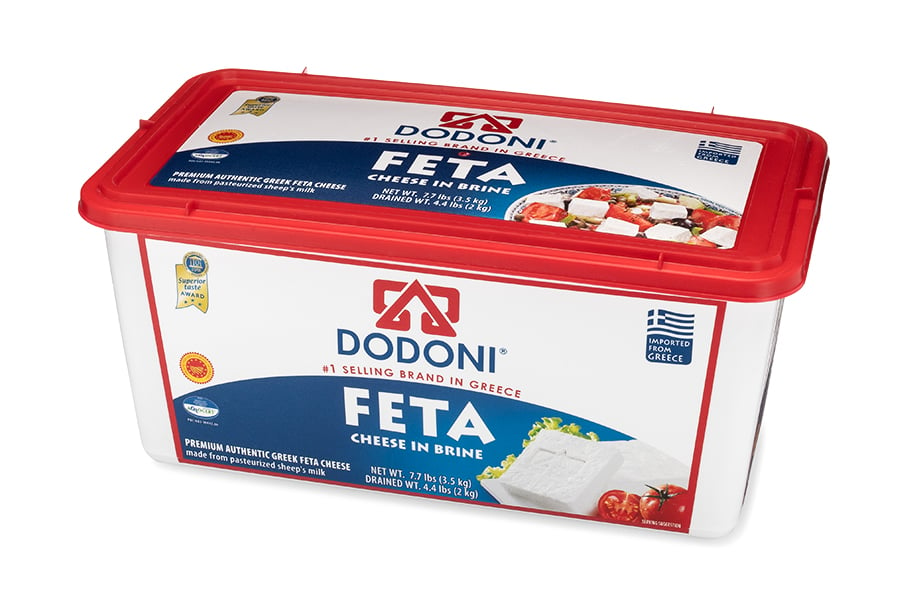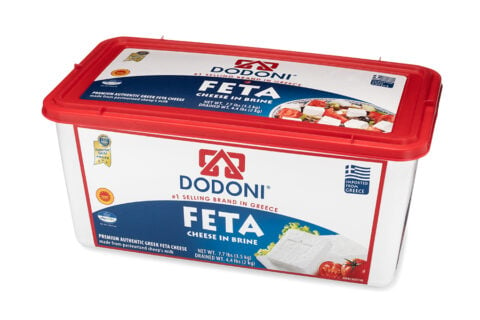 Beet Lovers! Here are a few more recipes to make,
Roasted Beets with Potato Garlic Sauce –"Patzaria"
Lamb Ribs Poached in Olive Oil with Blood Oranges and Beets
Oh Yum! This is a meal in itself!
Mary 
© 2013 – 2022, Mary Papoulias-Platis. All rights reserved.