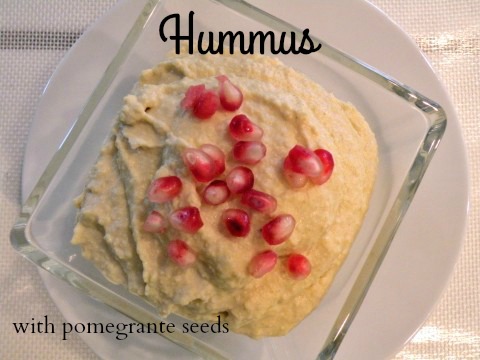 This hummus recipe has been in our family for a very long time. It's a simple garlic hummus, with a pomegranate seed topping for crunch. I change it up by adding  roasted peppers, spinach, artichokes, and fresh spices. Hummus is one of our bestsellers at the Greek Gourmet concession trailer during the Del Mar County Fair.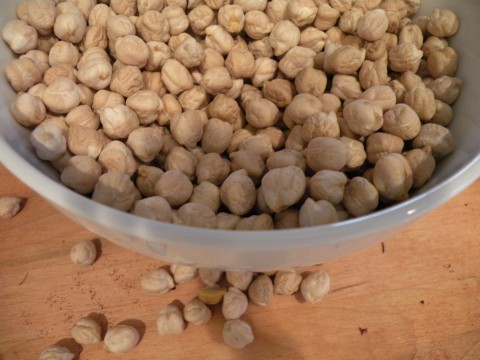 Hummus with Pomegrante – "Revithosalata"
A traditional hummus with a hint of pomegranate seeds on top!
Author:
Mary Papoulias-Platis
Ingredients
4 cups cooked chickpeas
½ cup tahini (sesame paste)
⅔ cup warm water
⅓ cup Bragg Extra Virgin olive oil
2 lemons, juiced
4-5 garlic cloves
4 teaspoons Bragg Liquid Aminos
2 teaspoons pepper
2 teaspoons cumin
½ cup Pomegranate seeds for topping - optional
Instructions
Place chickpeas, water, and juice in blender or food processor.
Add spices, garlic,liquid aminos and pepper.
Process the mixture until smooth about 2 minutes.
Pour the olive oil and tahini in the mixture and blend until smooth, for another 2 minutes.
Taste for additional seasonings or lemon juice.
Add pomegranate seeds for topping.
Notes
Makes 1 quart. For a Party: This can be made several days ahead of time and refrigerated. Can be served at room temperature.
For the Cooking Techniquse on How To Make Hummus visit this post.
© 2010 – 2015, Mary Papoulias-Platis. All rights reserved.